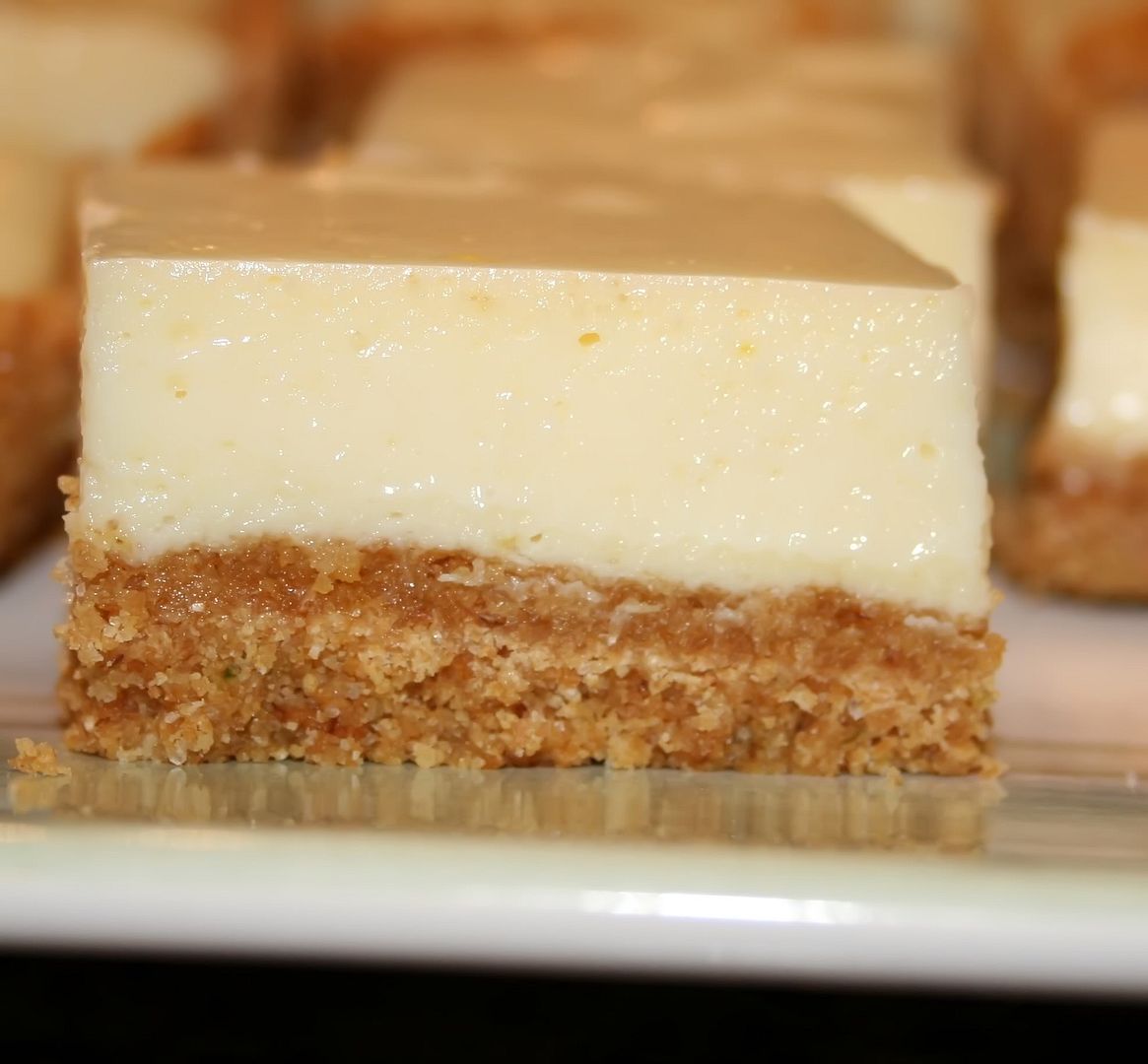 My bosses birthday is today and one of his favorite things is Key Lime. So, last night, I whipped these up. I had found a recipe to use
here
, and decided to tweak it a little bit...
Crust
1 1/4 cups graham cracker crumbs
6 TBSP salted butter
1/4 cup sugar
zest of 1 1/2 limes
Filling
2 egg yolks
14 oz can sweetened condensed milk
1/2 cup freshly squeezed key lime juice
Heat oven to 350F
Grease 8" square glass baking dish with Pam, line it with parchment paper that hangs over the edge of the pan by a little bit
Melt butter in glass bowl
Add sugar to butter, mix
Add lime zest to sugar/butter mixture and stir well
Add graham cracker crumbs and mix thoroughly (a fork works best at this stage)
Press into the prepared pan, pressing a little bit up the sides. About an inch or so
Bake for 10 minutes and allow to cool until you can no longer feel the heat coming off the crust
In another glass bowl, using an electric mixer, combine egg yolks and sweetened condensed milk until well mixed
Add lime juice and only use electric mixer briefly, finish stirring by hand, as you don't want air bubbles in the mixture. It will begin to thicken slightly
Pour filling into the crust and make sure the filling reaches the edges
Bake for about 15 minutes, or until set
Cool to room temperature and then cover and refrigerate overnight
Remove the bars from the pan using the parchment paper and cut into 16 squares. Use a very sharp, large knife for smoothest and quickest cutting. Also, wipe the knife between cuts.