We just got word that due to this: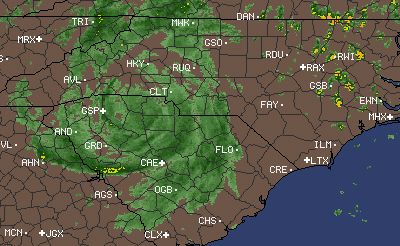 All football games have been canceled for tomorrow. That fact, along with the gas issues we are experiencing, brings up the question, what to do over the weekend? We do have a benefit to go to Saturday night, outside, without the kids. But, if it rains, I don't know if it will still happen. Other than that, I just need to do a few quick things for my 2nd grade class Sunday morning.
So, what to do? I need to take pictures for stuff to put on eBay. I have lots of it! If it stops raining, we need to clean out the garage. We need to paint the hallway. The kids will, of course, need to be entertained!
Ideas? Let me know!