PM got to be a team captain and go out for the coin toss (remember he is #66)
He also got to run with the ball a few times. Here he is getting tackled: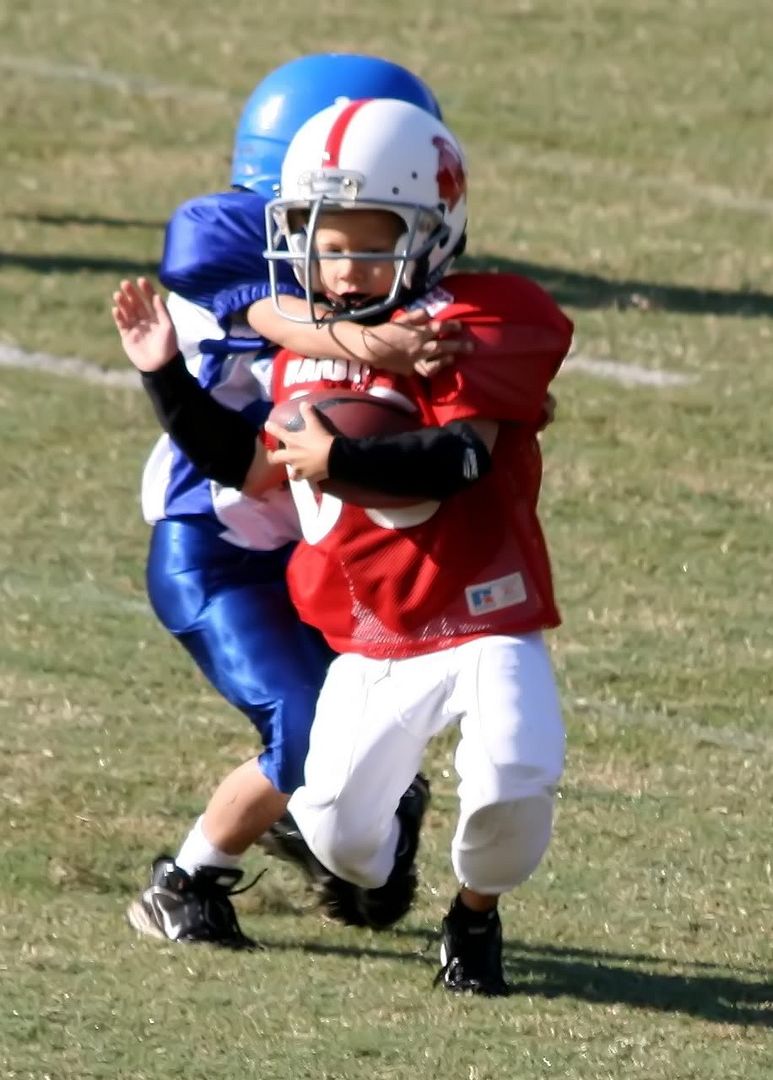 Gotta love this shot of DQ doing a jump. I think we need to enroll her in some gymnastics classes...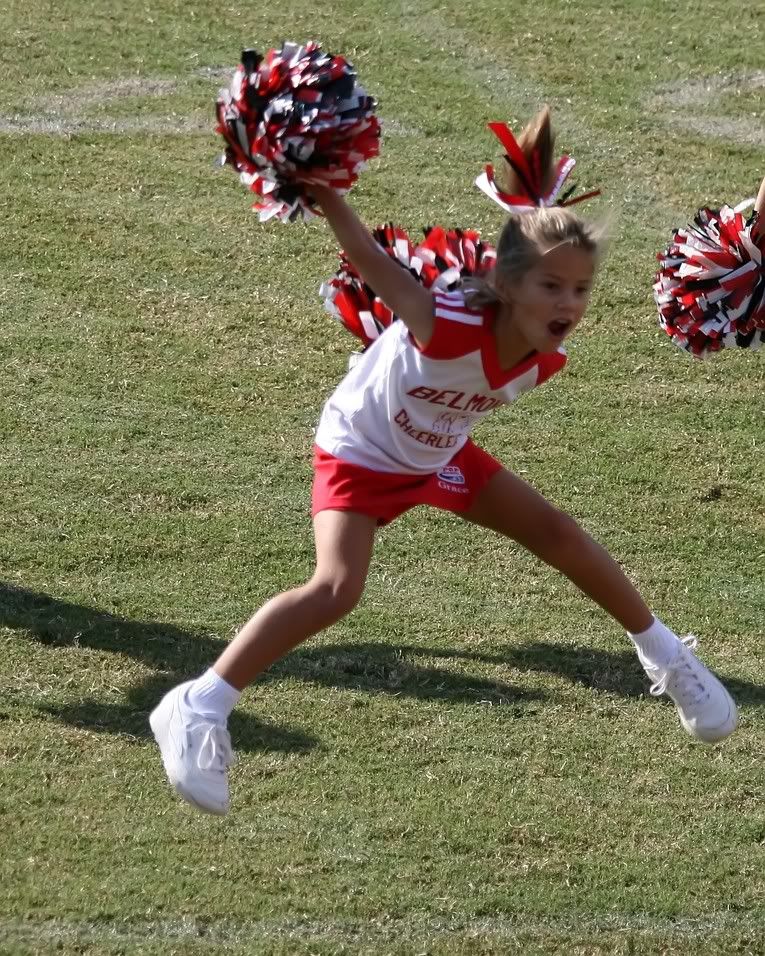 They did their dance for the first time. On the high school football field to the music of Hannah Montana's Rockstar, she loved it!