Due to the impending tropical storm Hannah, everything for football was moved up one night. That meant, our pep rally was Wednesday instead of Thursday. DQ had to cheer.
Here she is practicing: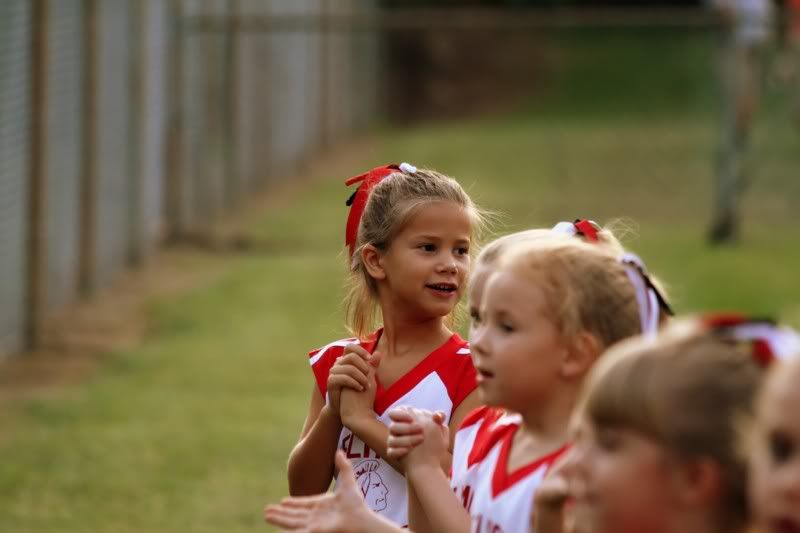 Here's the whole group warming up: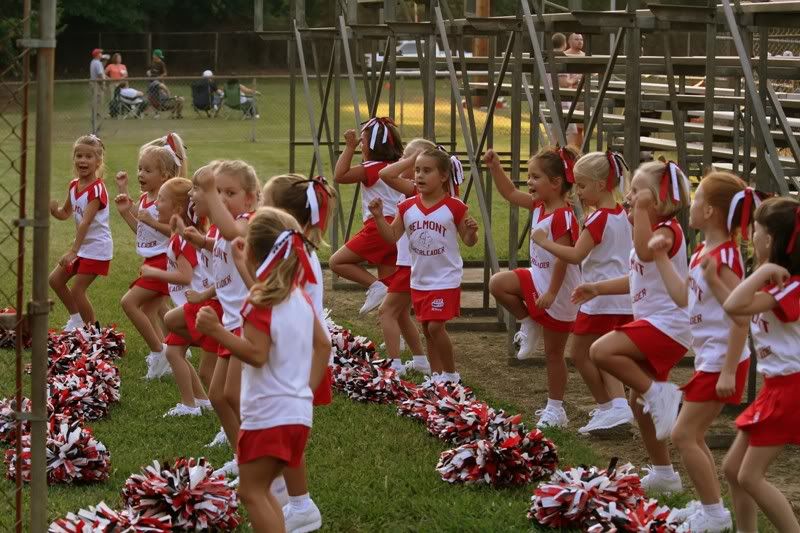 Getting all lined up properly: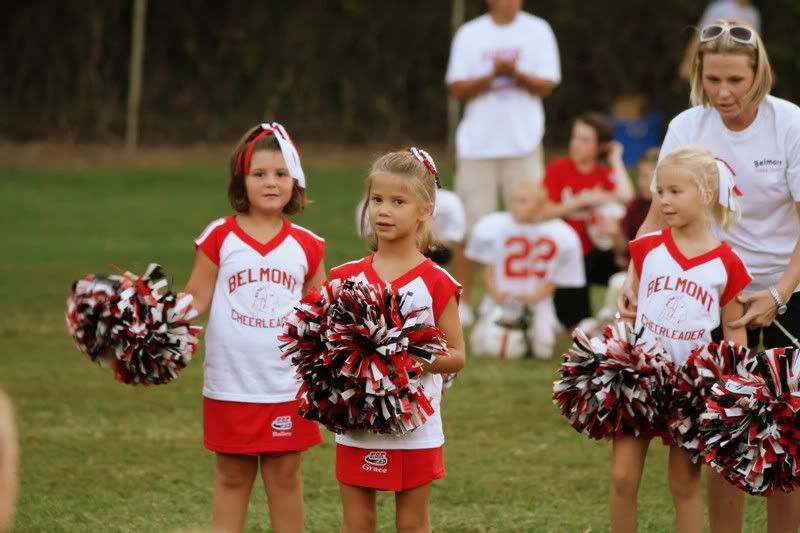 Cheering: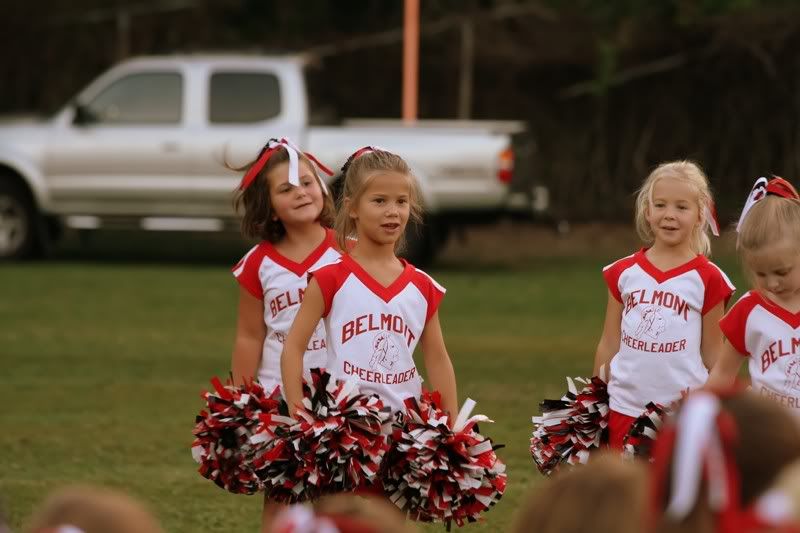 More cheering "This is Raider Territory!"
Lastly, PM after practice. I am a sucker for this little boy in his football gear. I just want to hug and squeeze my little man!!