This past weekend marked PM's first real football game - ever. DQ had already cheered at the high school game, so we couldn't say this was her first, but it was her first full game. The boys had to be there 1.5 hours early, it was rough keeping them from killing each other while sitting and being good. Then, even though the coaches kept telling them they could wait to put on their shoulder pads so they could stay cooler longer, they all put them on. ARGH!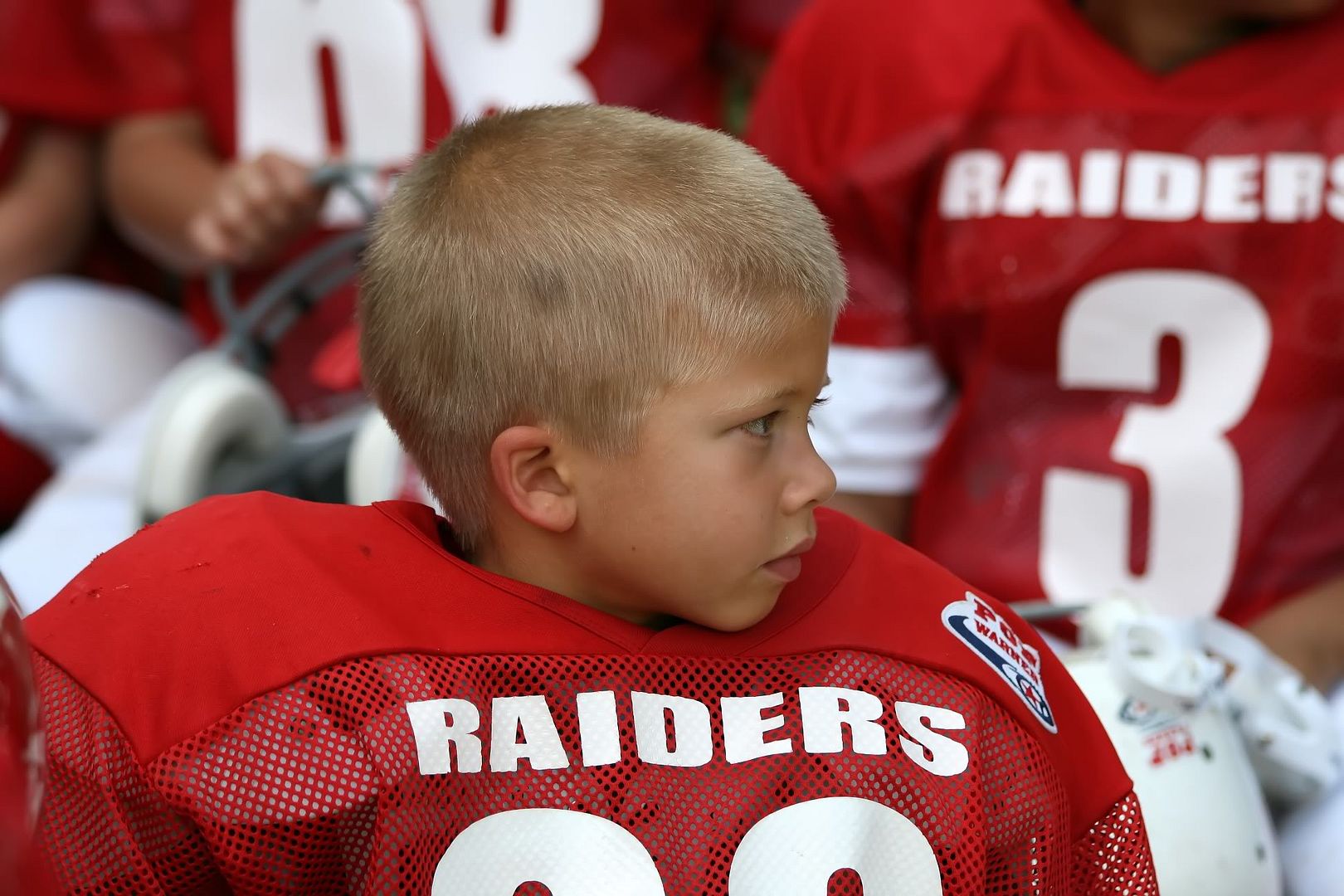 Here he is right before going to warm up: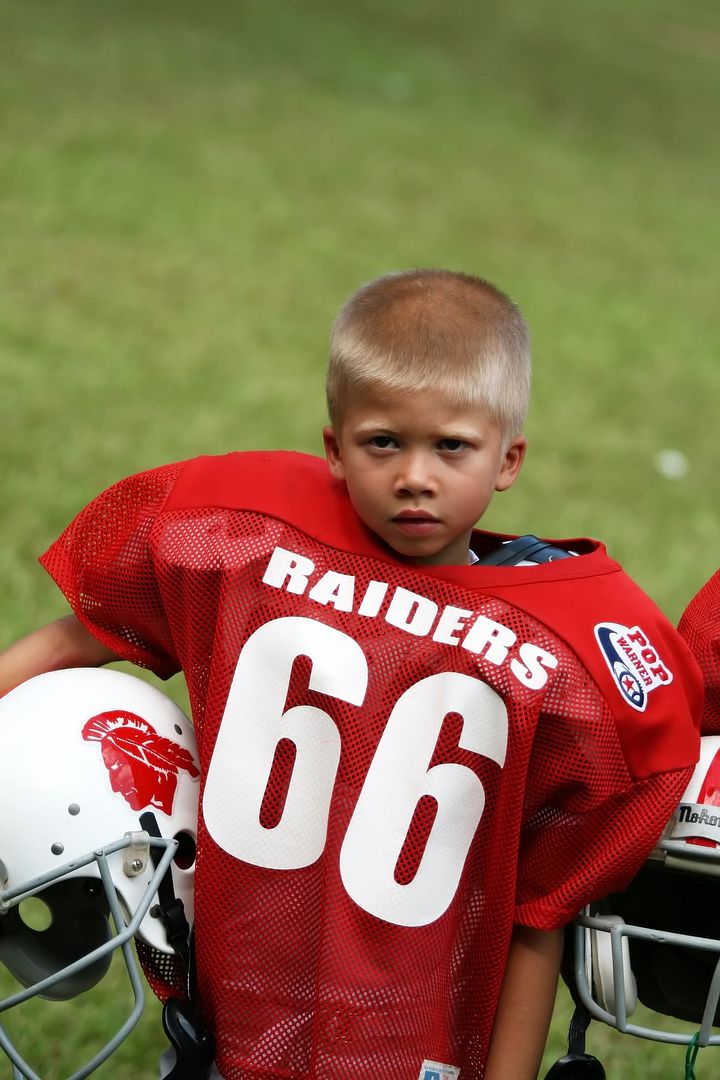 Then, the cheerleaders held the banner, while the boys ran through it. I thought it was really cute how the older football players and cheerleaders that had just finished their game stood to cheer as they ran through. DQ is holding the banner on the left in this shot:
Here is DQ cheering: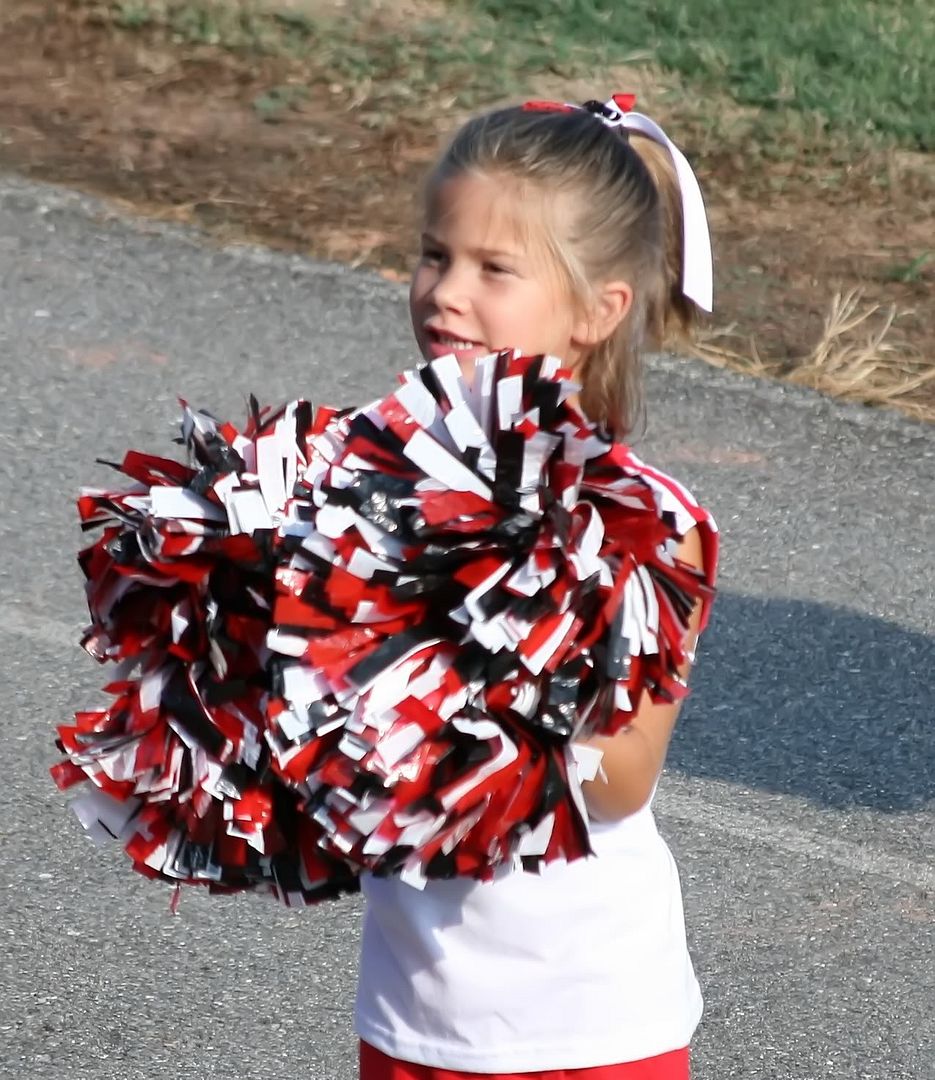 One of PM playing: (sorry for the blur)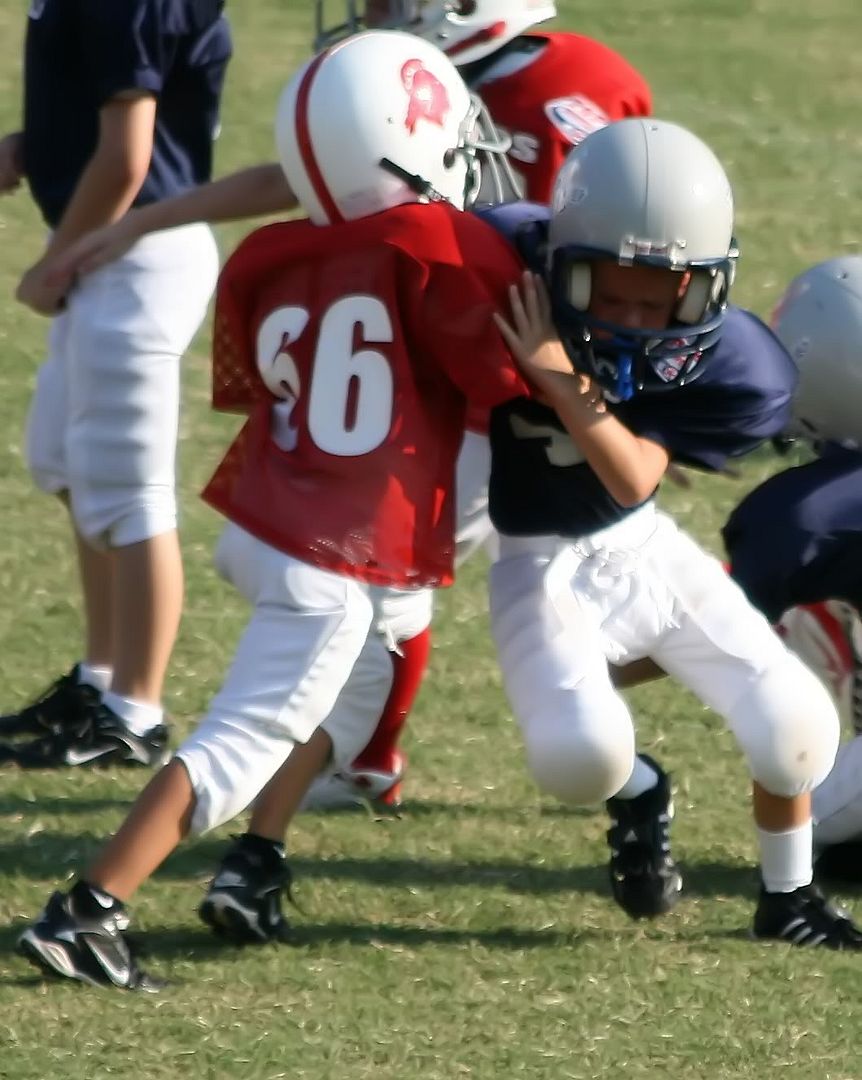 And, a final of DQ cheering: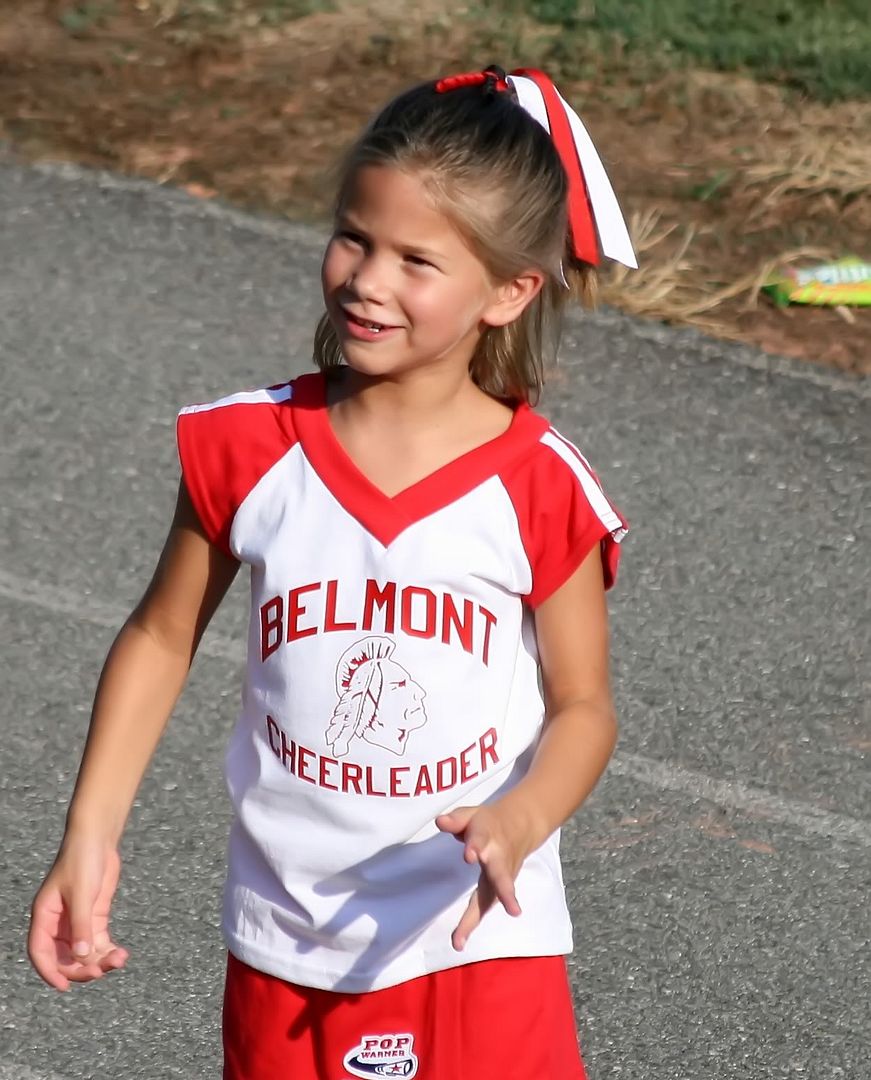 The neatest thing about the game was hearing their names called out they though. DQ thought it was pretty cool when they announced each cheerleader and they got to do some type of jump as their name was announced. PM's name was announced each time he made a good tackle. He was over the moon with that (as was his mom and dad!). Can't wait until next week!