On Monday, PM went golfing to a real golf course (although it was only a par 3 course) with Grandpa and BD. While they went golfing, we took the kids to feed the ducks and have a picnic lunch. I just love this picture of DQ: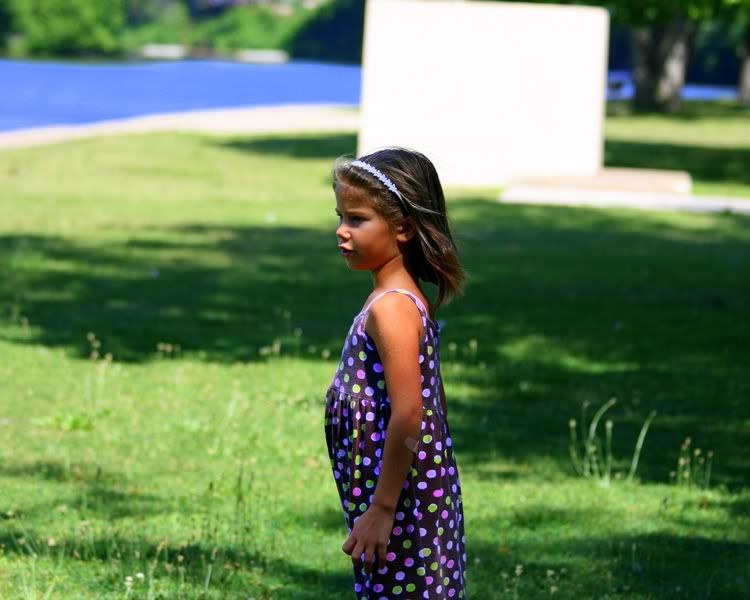 My nephew, J, was really winding up to throw the bread to the ducks.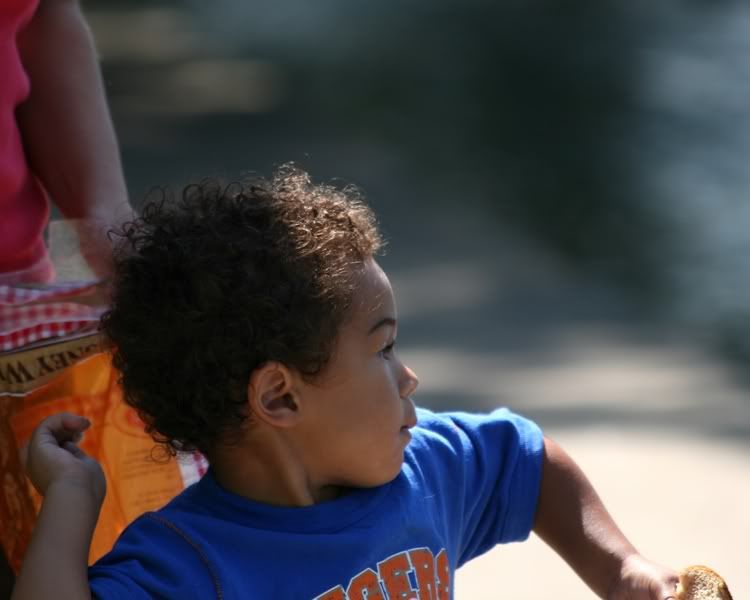 All three kids raced us back to the picnic table. Guess who won?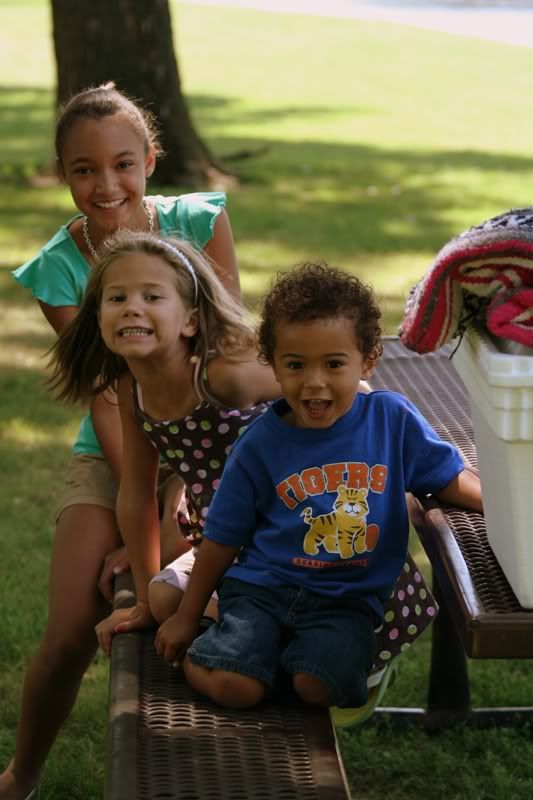 At this same park, they have a splash park that is new. The kids had a lot of fun! J loved the smaller slide.
I don't remember what, probably Grandpa, but PM found something highly amusing.