Below is a recipe that our whole family loves. I had it for the first time at a neighbors house when she hosted Bunko. I have modified it a little bit to suit our tastes. I add both asparagus and green beans so that the kids will eat some veggies. BD and I like the asparagus in it the best and the kids won't eat that. So, I add some green beans and have them eat those.
Balsamic Chicken & Penne Pasta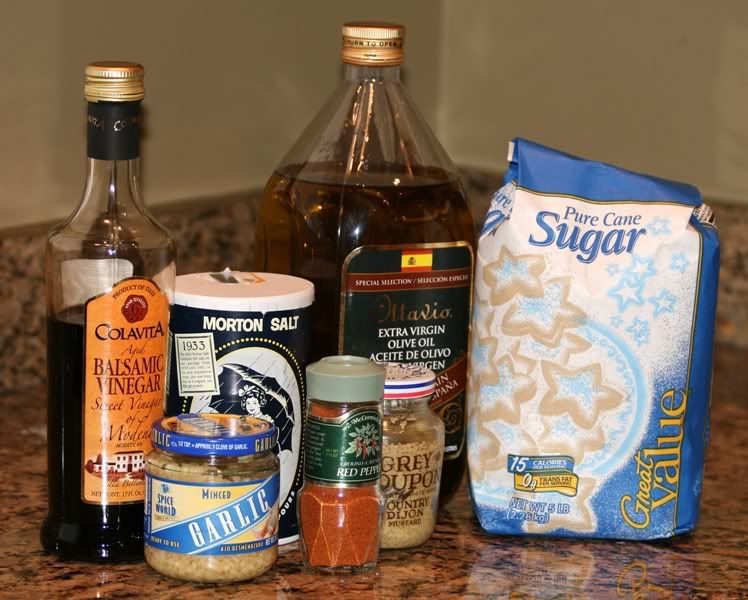 What you'll need to get started: Pictured - Balsamic Vinegar, Minced Garlic, Salt, Cayenne Pepper, Grey Poupon Country Mustard, Extra Virgin Olive Oil, Sugar; Not Pictured - Ziploc bag, about 4 Boneless Skinless Chicken Breasts, Wheat Penne Pasta, Steamed Asparagus and/or Green Beans.
At least four hours before, or overnight, add the following to a large ziploc bag:
1/2 cup Extra Virgin Olive Oil
1/4 cup Balsamic Vinegar
2 TBSP Grey Poupon Country Mustard
2 TBSP Sugar
2 pinches Cayenne Pepper
3 cloves Minced Garlic
1/2 tsp Salt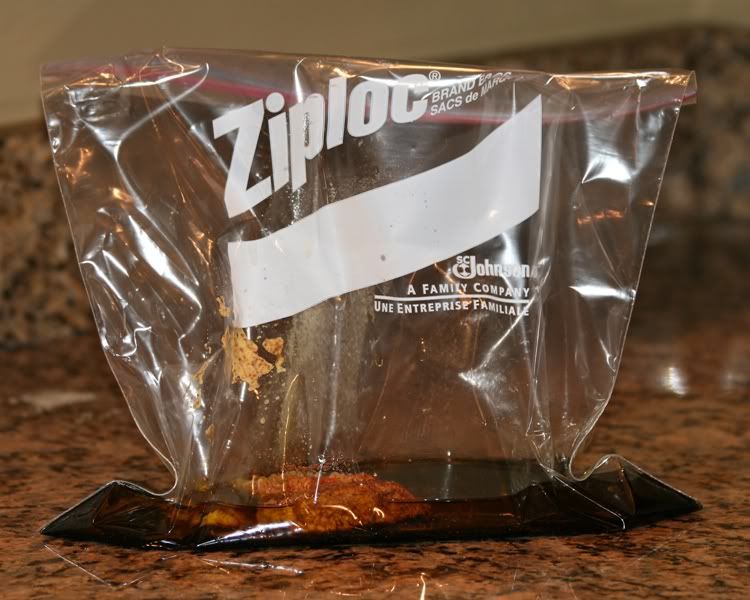 Mix the contents well by squeezing the bag. Then, add about 4 Boneless Skinless Chicken Breasts.
Refrigerate at least 4 hours, or overnight. I usually put this part together the night before and just throw it in the fridge so I can make it when I get home from work the next day.
When ready to cook the chicken, save the marinade. Heat it to boiling for at least 15 minutes.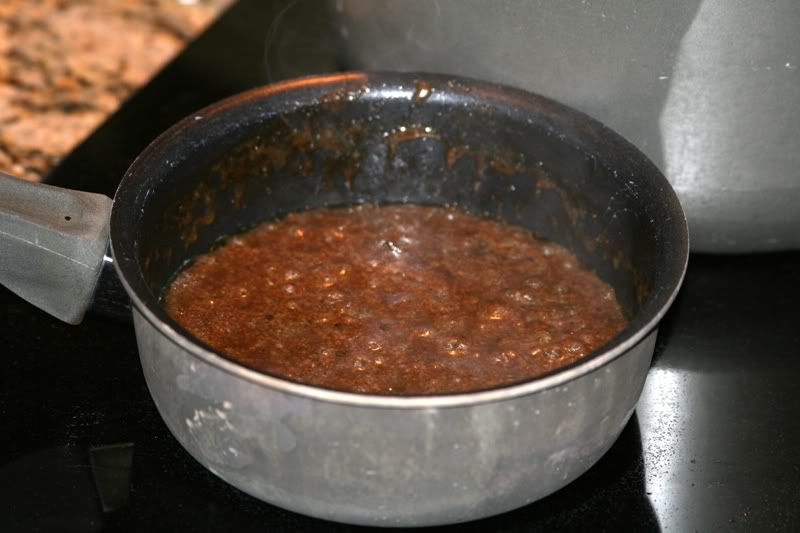 Meanwhile, start cooking the about 1/2lb of wheat penne pasta as well.
Broil the chicken breasts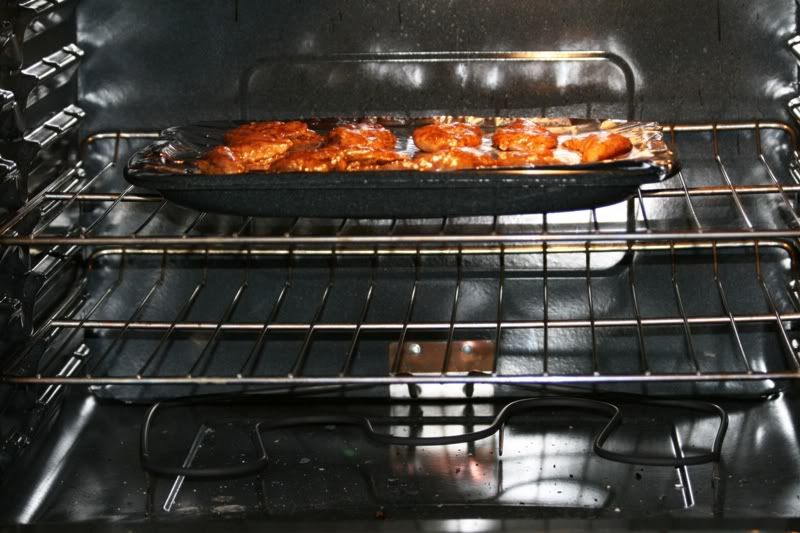 Chop the asparagus (or green beans, or whatever other vegetable you decide to try).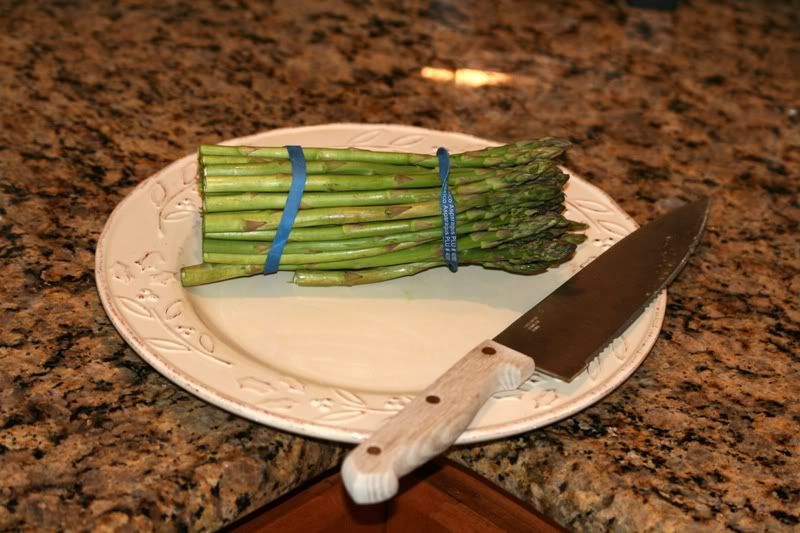 I'll give you one hint, if you are using more than one vegetable, don't mix them together like I did! Since they have to steam for different amounts of time, that doesn't work well.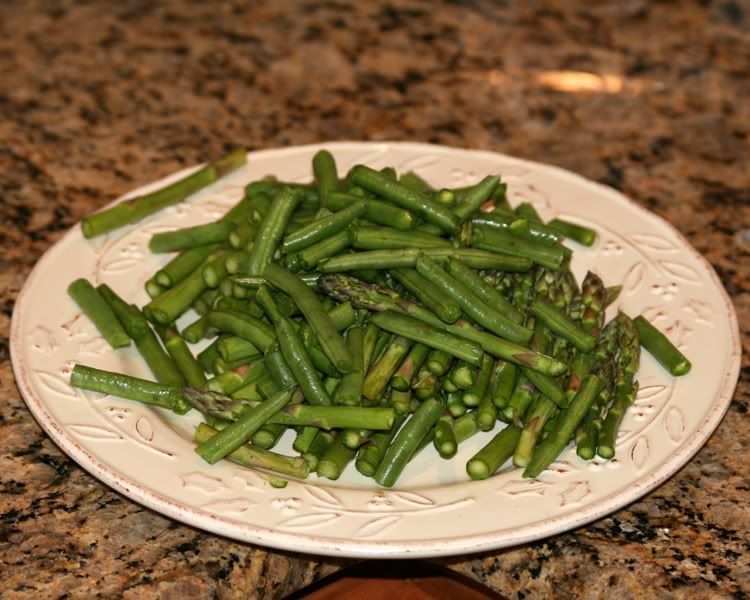 Steam the vegetable(s). I ended up using to the "full" line for asparagus and "half" line for green beans. See, I had to use two bags, two different amounts of time:
When the chicken is cooked, cut into bite size pieces
Combine chicken, marinade, pasta, and steamed veggies. It doesn't matter what order.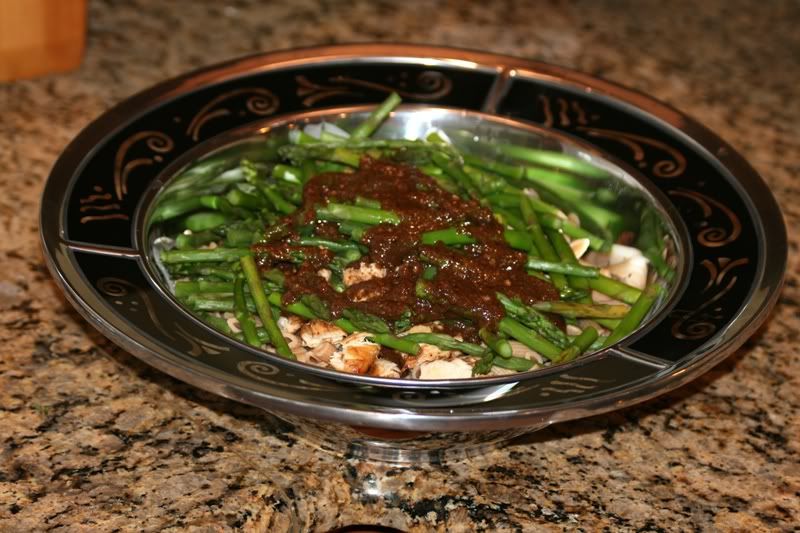 Toss to coat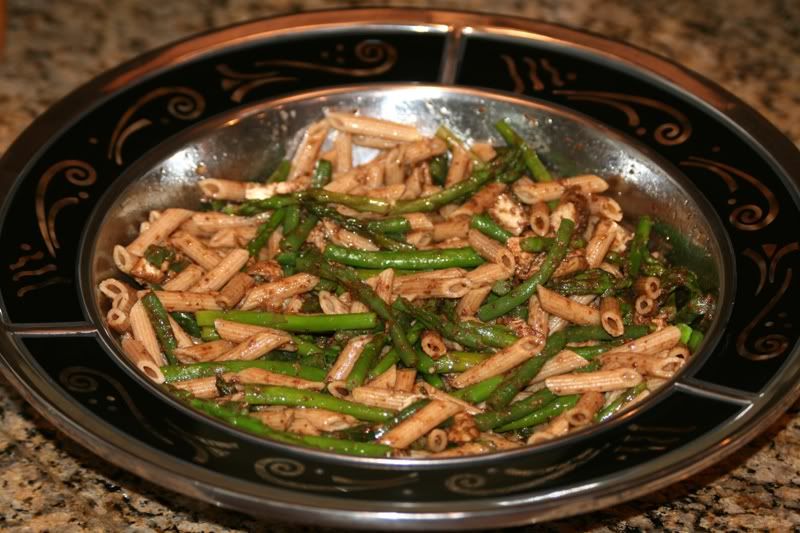 Serve with fresh shredded/grated parmesan cheese if you like. I personally don't bother with it, as I can't really taste it and it's just wasted extra calories.
Yum!