Sunday, we left Windsor, and drove to the other side of Michigan. We visited BD's family around the Bridgman area. The kids favorite thing to do at their house is to ride on the four wheelers. Now, BIL doesn't do anything small, so these are huge four wheelers!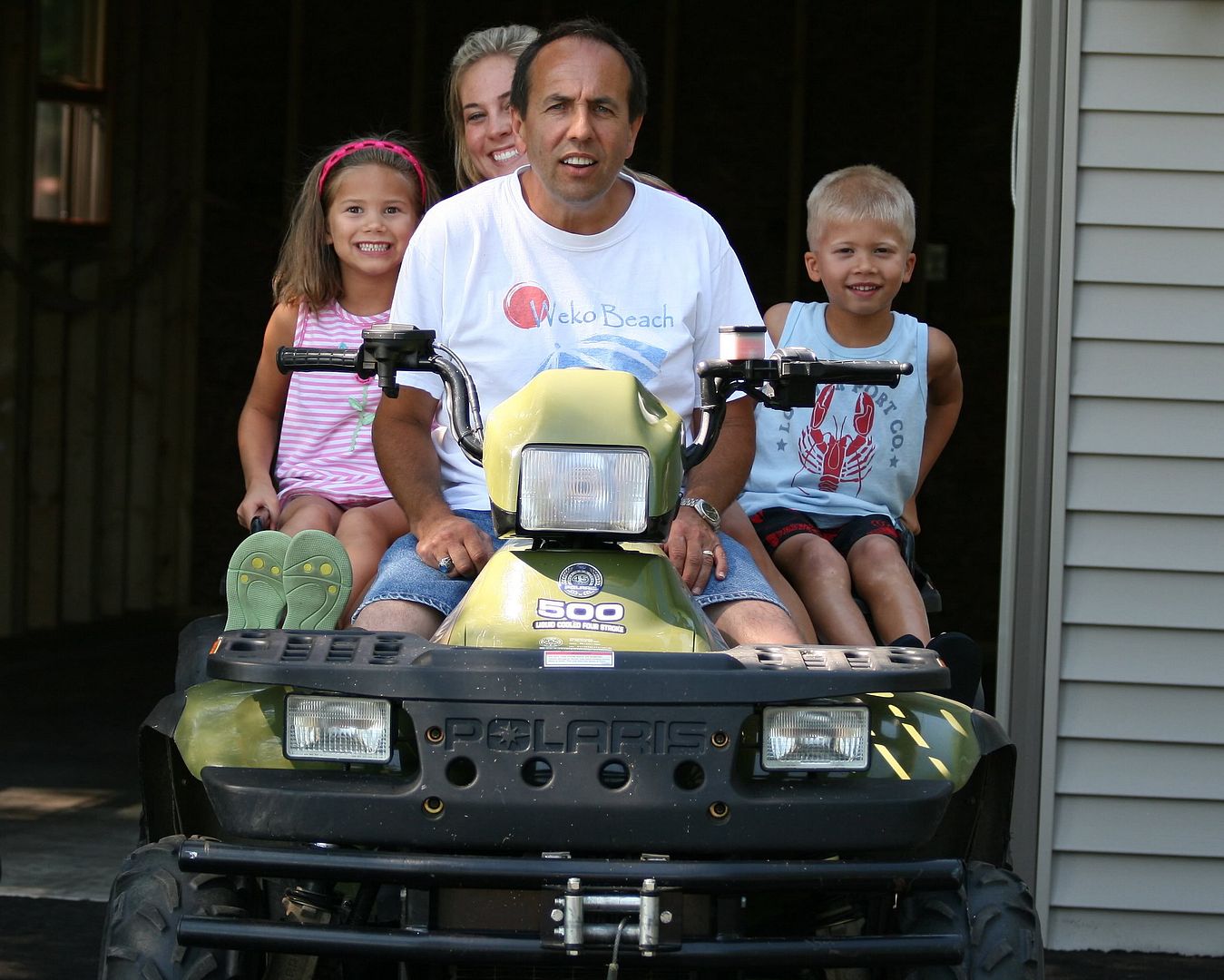 There they go!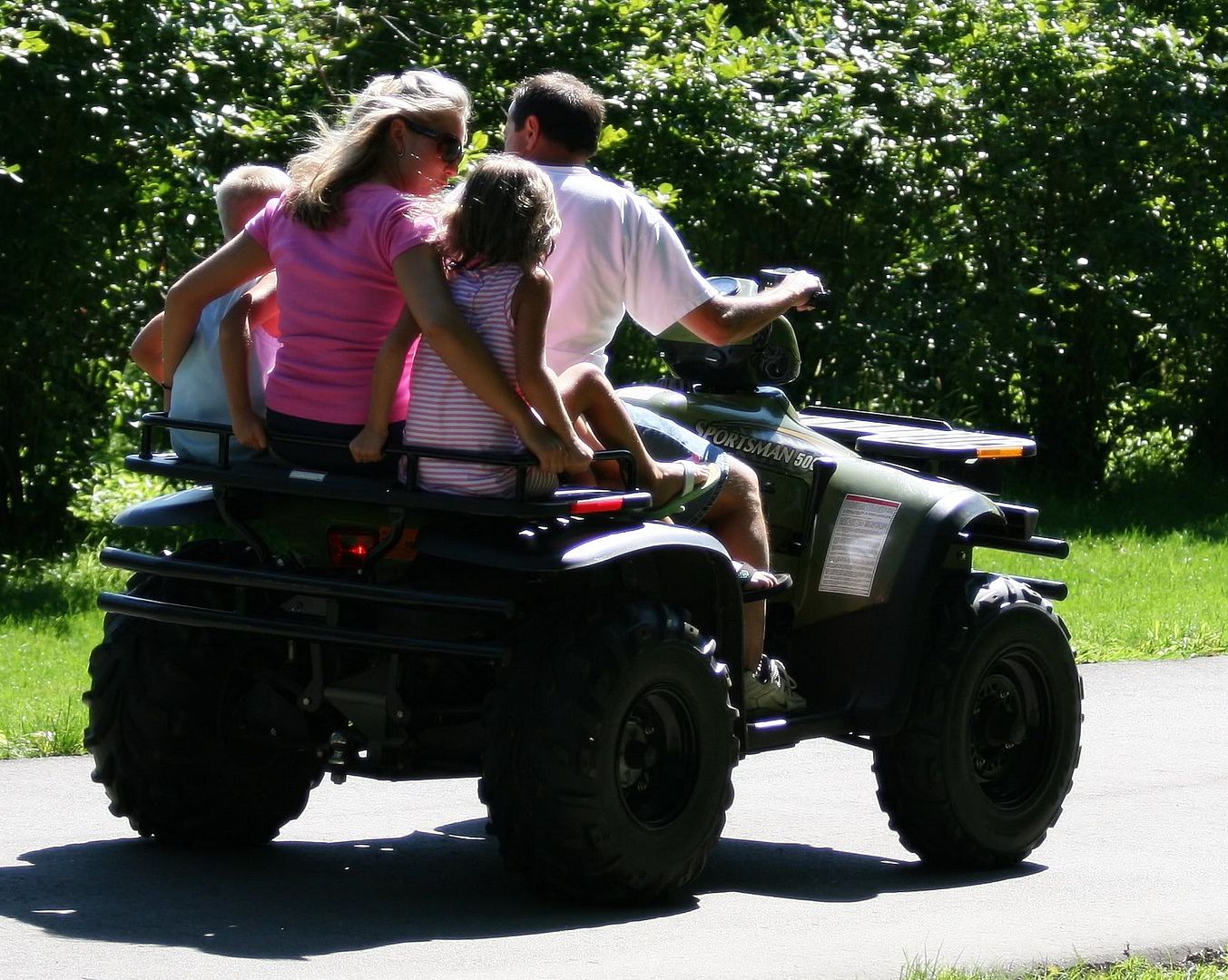 Does he look happy?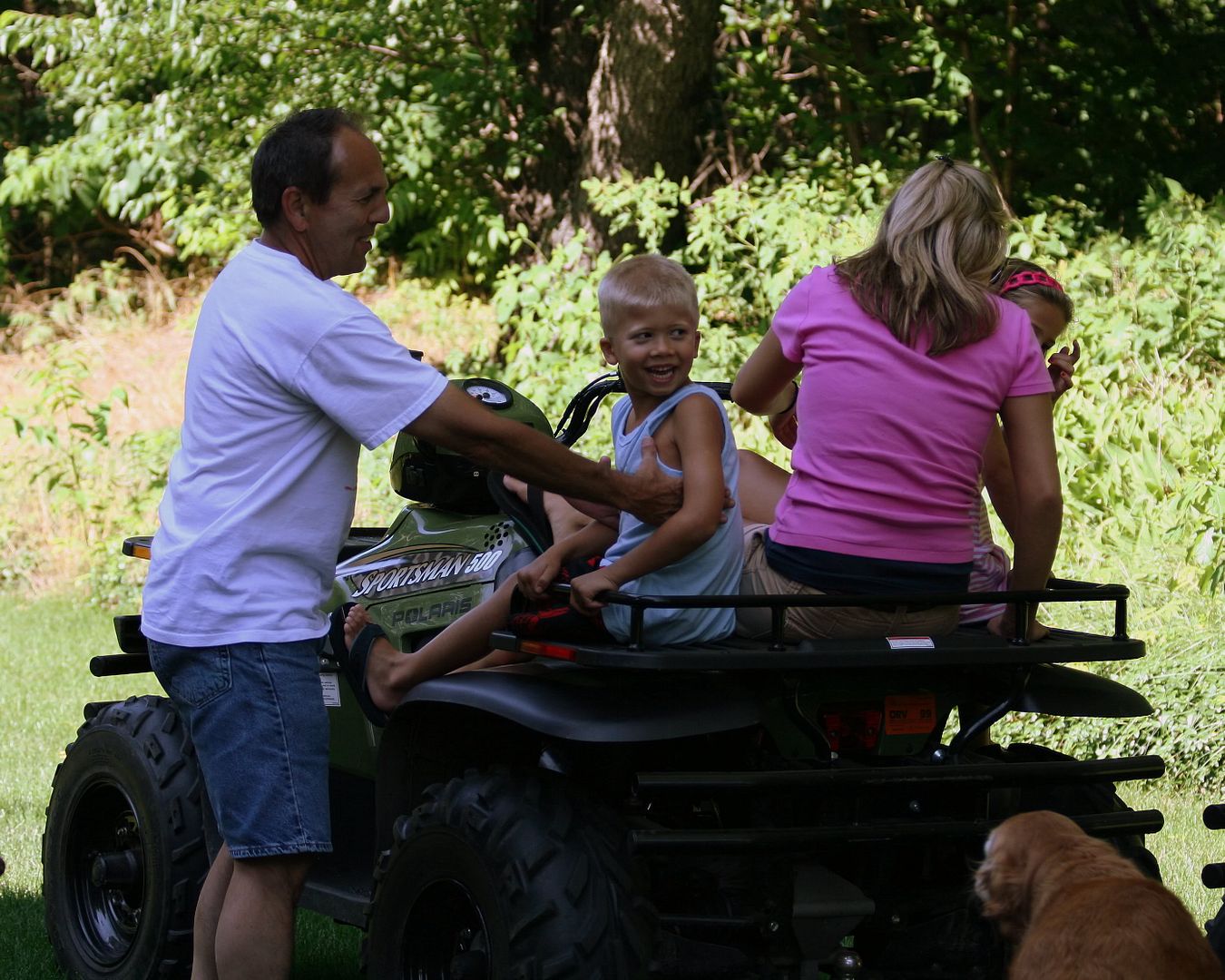 Here they are with MIL. Which do you like better? This one: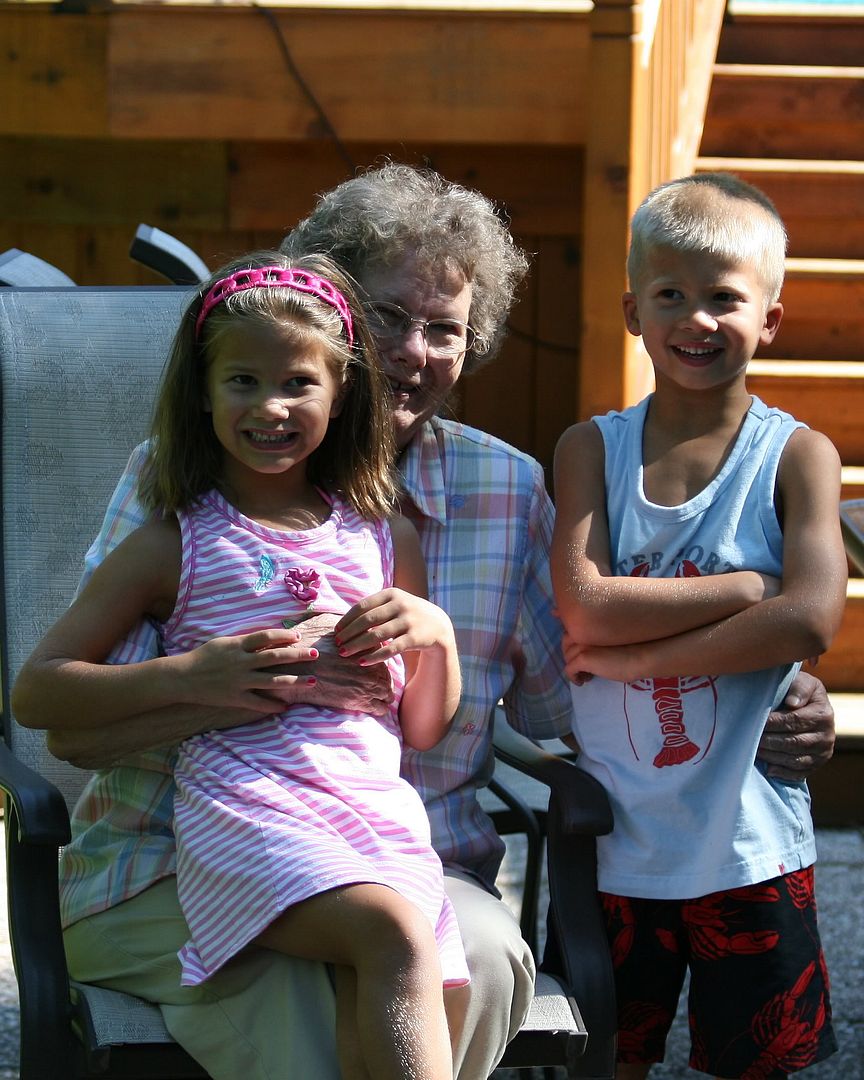 or this one? I played with the coloring a bit...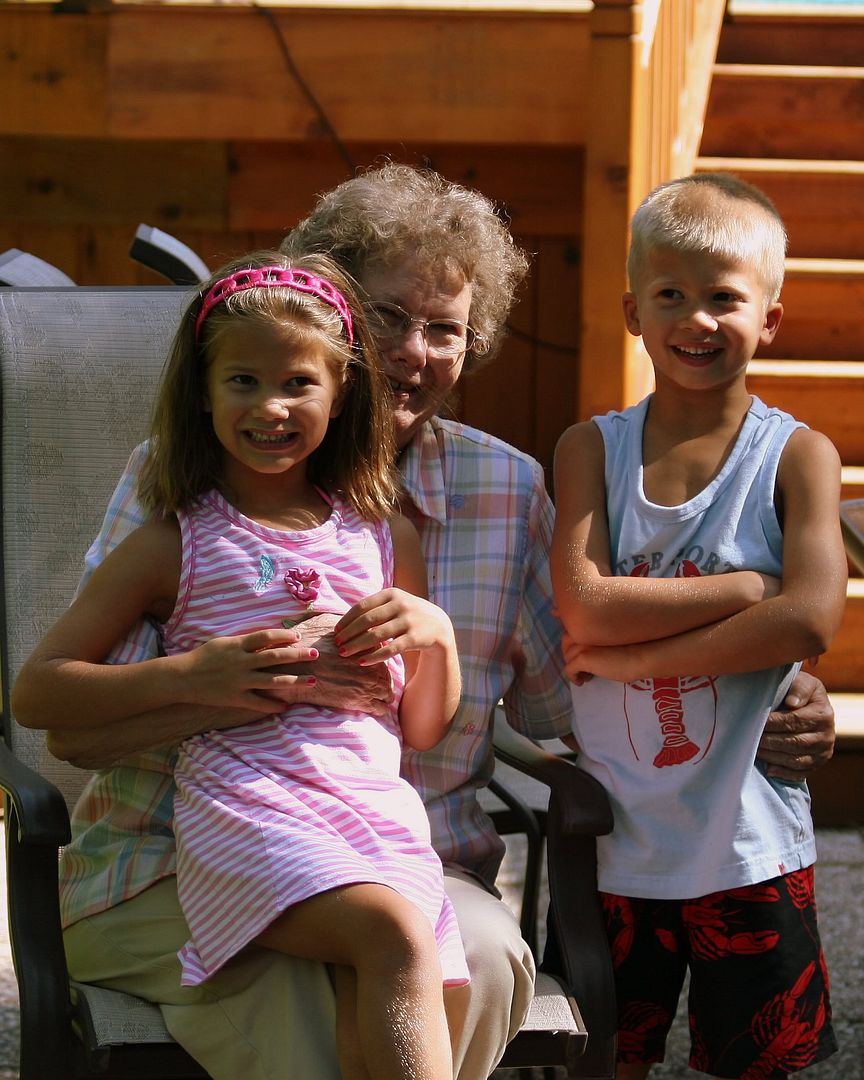 And, of course, they have a pool. So, here are the obligatory pool shots: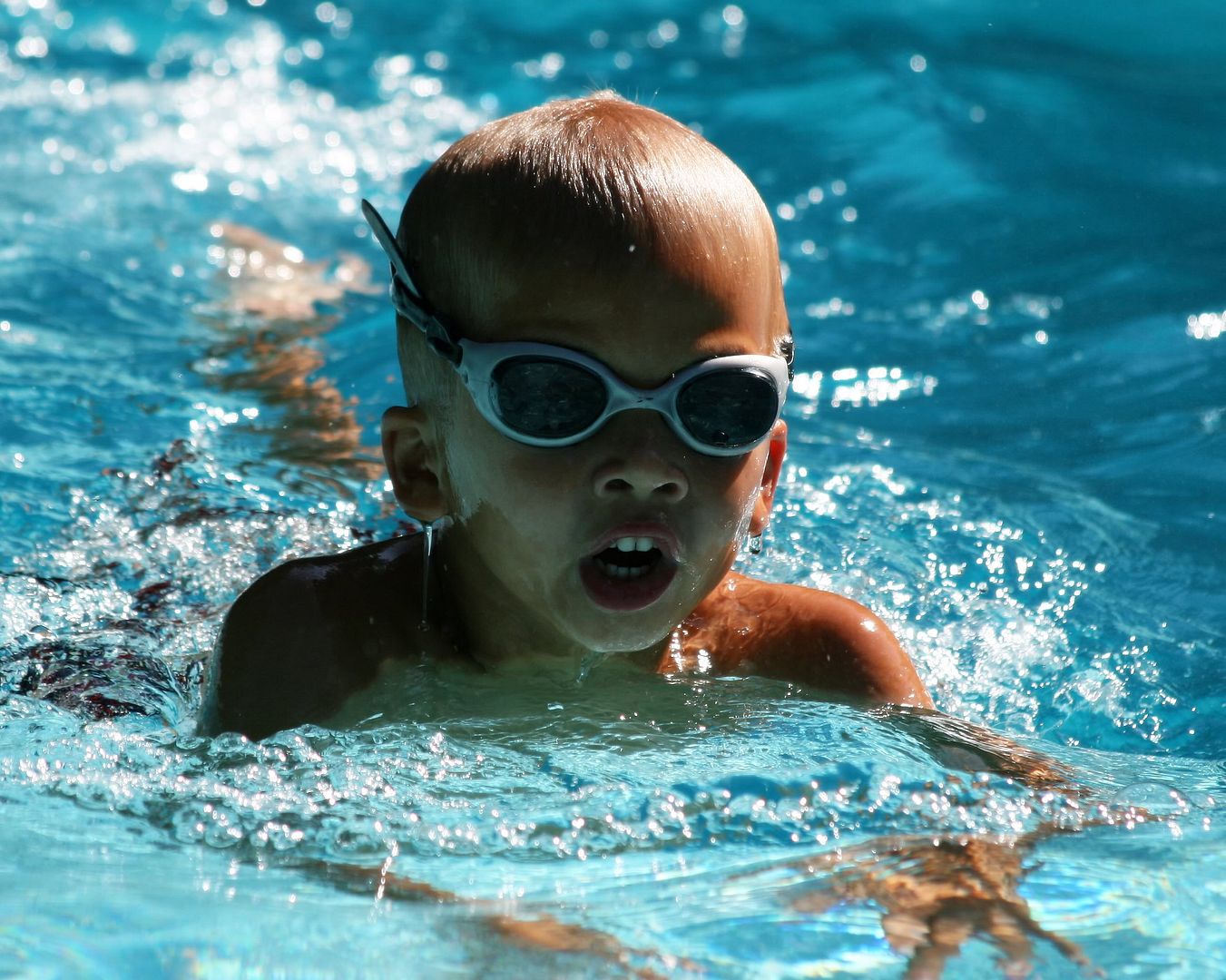 Next up tomorrow, feeding the ducks and playing at a splash park in Indiana!