DQ has mastered swimming in deep water and now is jumping off the diving board. Watch the below video to see her. She basically just runs and keeps on going...
PM has figured out if he starts with a dive that he can do a somersault flip into the water:
Also, sometimes cameras capture a little bit more than what you really wanted to see: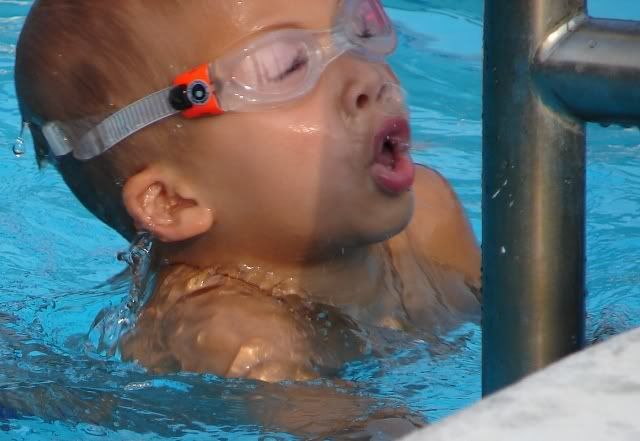 Here is PM working on an actual dive. If we can just get him to bend his head down a little more (chin into chest) and straighten his legs, he will have great form!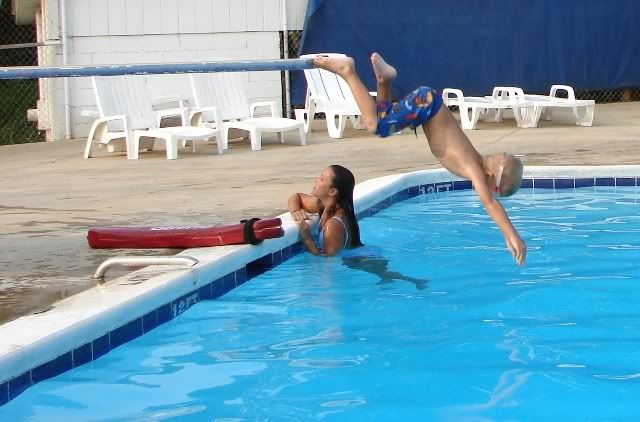 Here's one of DQ doing her run off the end. She is so proud of herself and we are too!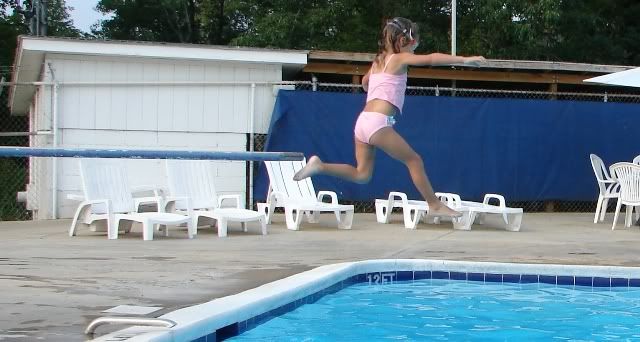 Lastly, it isn't often that you want to see your kid like this, but in this case it's ok.