Saturday evening, we packed up the kids and headed about 40 minutes down the road to a rodeo. They have never been to one, neither has BD. I have only been to one rodeo in my lifetime and that was all the way up around Red Deer, Alberta, Canada.
We arrived at about 6:15pm. The rodeo wasn't supposed to start until 8pm, so we figured we had time to eat and ride some rides. Little did we know that the rides were so overpriced! The whole darn thing was expensive. We paid $16 for each adult and $8 for each kid, so $48 just to get in. We went to look at the rides (the fair kind) and saw they took 4 tickets. When we went to the ticket booth, we found tickets were a dollar apiece! So, instead of riding rides, we let them pick food and they did the bounce house thing (only $2). Here is DQ with her greasy/yummy corn dog: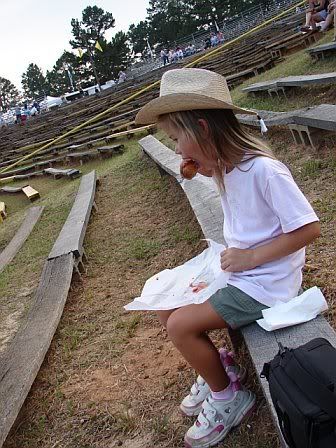 Here she is post corn dog: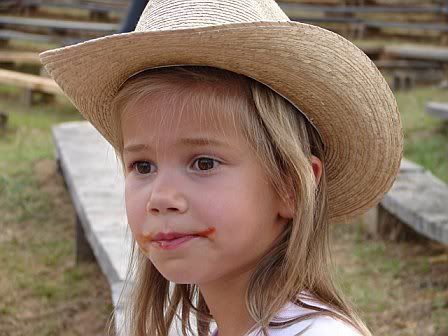 We rarely give PM soda and when we do it is only Sprite. He didn't want anything to eat (he later ate some of my burger), but he just wanted a soda: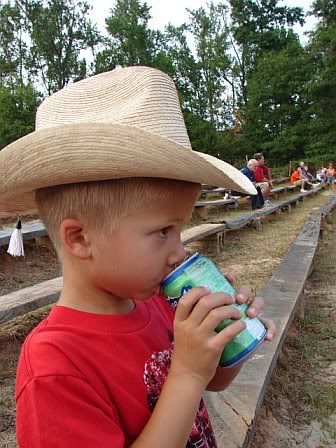 Happy DQ waiting for it to start: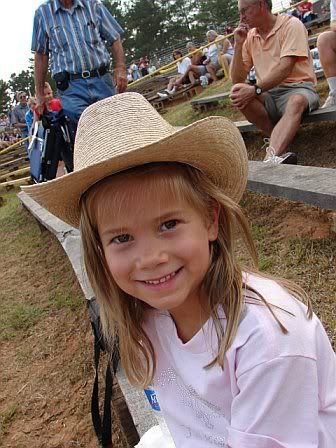 Happy PM waiting for it to start: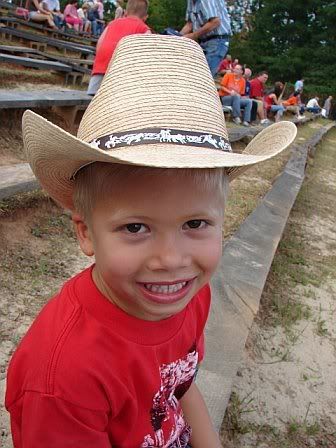 Like I said, we had lots of time to kill, especially since they delayed the start by 30 minutes to get more people in from the parking lot. The kids got cotton candy: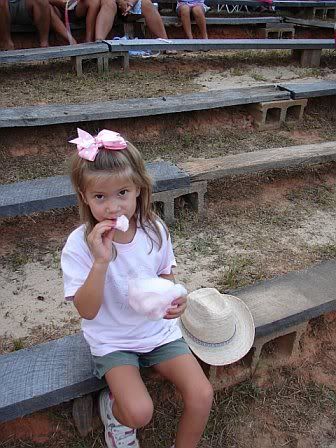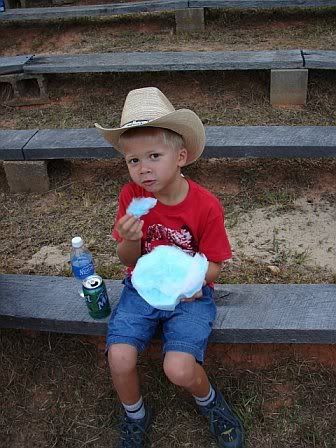 Here is the start of it: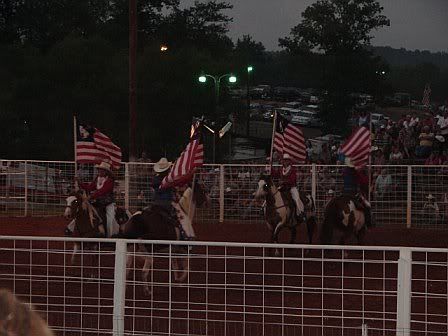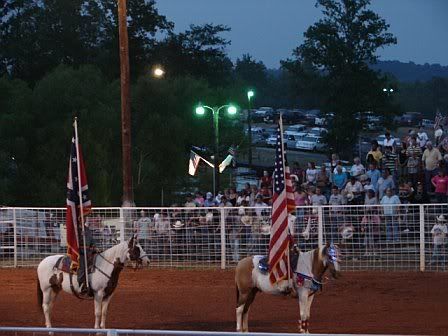 After that, it got too dark and I couldn't get any good pictures. The kids loved it. Even BD enjoyed himself. We ended up leaving at halftime, due to DQ being overtired and unable to last any longer. We were home by 11pm.