First, one of PM doing a cannonball (I don't know why it is so hokey looking):

Then, here is DQ with her t-ball team after getting their trophies on Saturday night: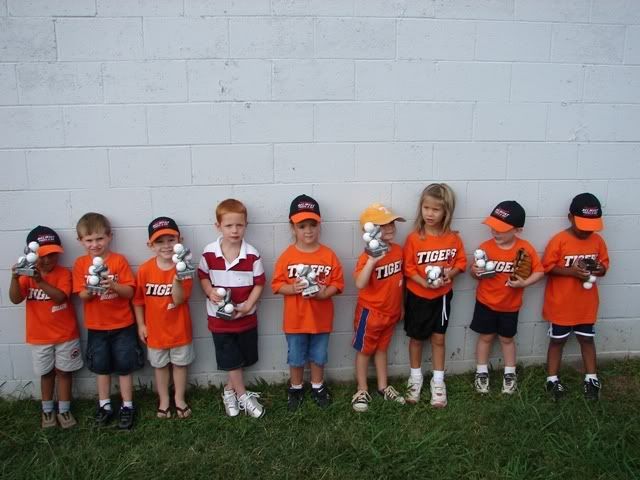 Here is PM with his team getting trophies: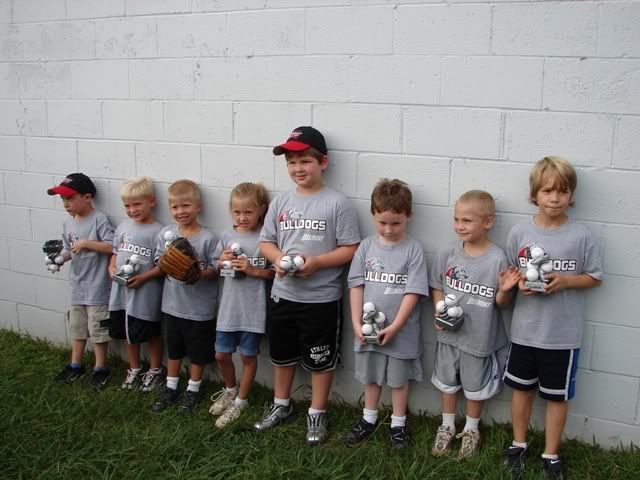 They had the ceremonies at the Gastonia Grizzlies game. They are a team made up of college players in some type of all-star league. The kids thought it was cool. Each team got to run onto the field with a player. They thought that was awesome!
DQ's team didn't have far to run. They were with the catcher and umpire.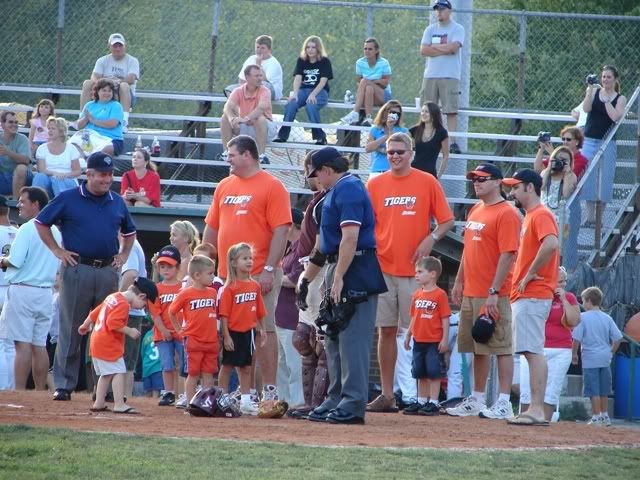 PM's team ran with the short stop I think. Here they are trying to keep up: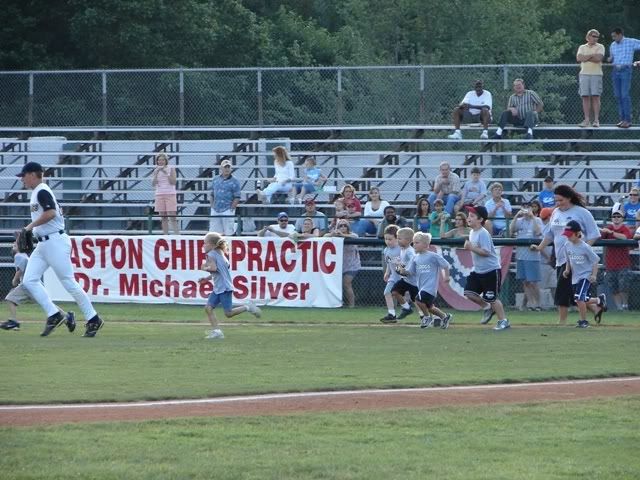 One of PM's other friends happened to be at the game. Here are the three stooges back together again...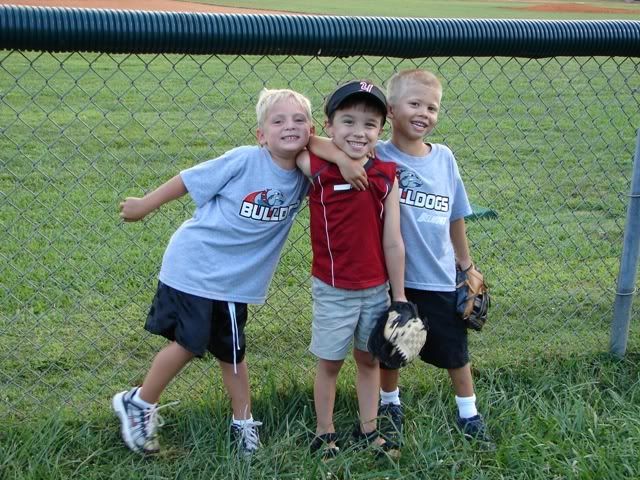 And, lastly, just because I had it, here is a video of Matt jumping off the diving board.