At work, my department always dresses up in some type of theme. This year, we had a 70s theme. Here we are all decked out: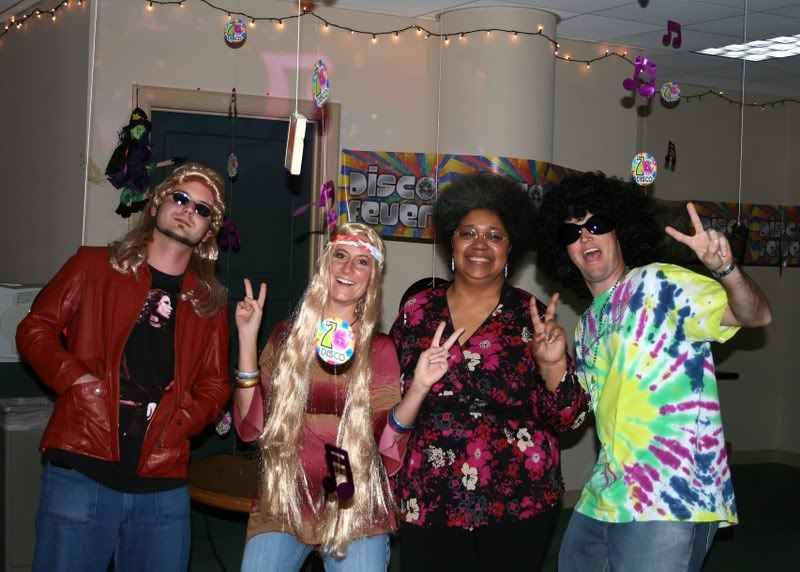 The kids were Wolverine and Yellow Power Ranger. Unfortunately, this is the best picture I got of the two of them.
When we got home from trick-or-treating at my office and attending the Halloween Party there, PM went to football practice and DQ dressed in my in some of my costume.