My weekend was jam packed full of activities. Here is a quick run through of what we did:
Soccer Game Number 1

Soccer Game Number 2: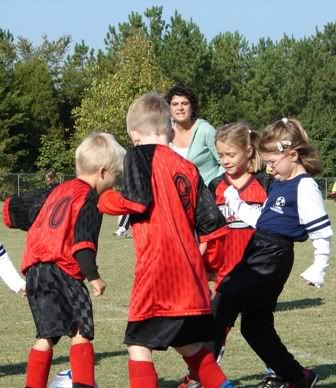 A kid on PM's team, who just loves to dive for anything to the ground, even no reason at all!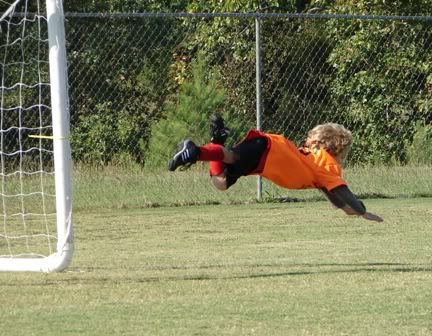 A trip to the local pumpkin farm: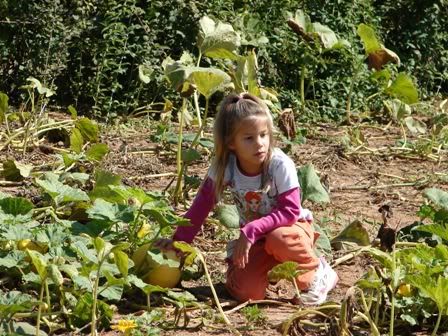 Lot's of fun things to do there: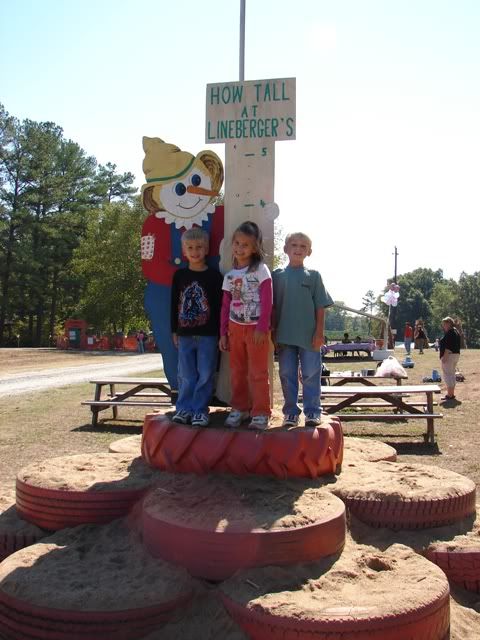 PM showed off his monkey skills: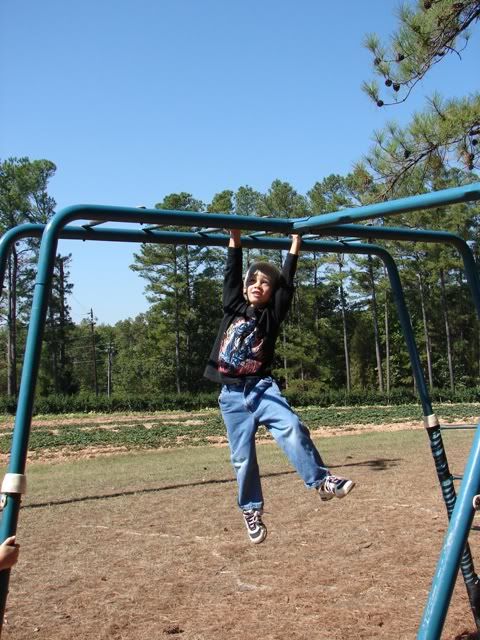 After the pumpkin farm, we had lunch and ran some shopping errands. We headed home to wait for BD to come home from work. When he arrived, we all hopped back in the car and headed out to buy our big pumpkins. After that it was time for dinner out!
Once the kiddos were in bed, I made over two dozen of these puppies: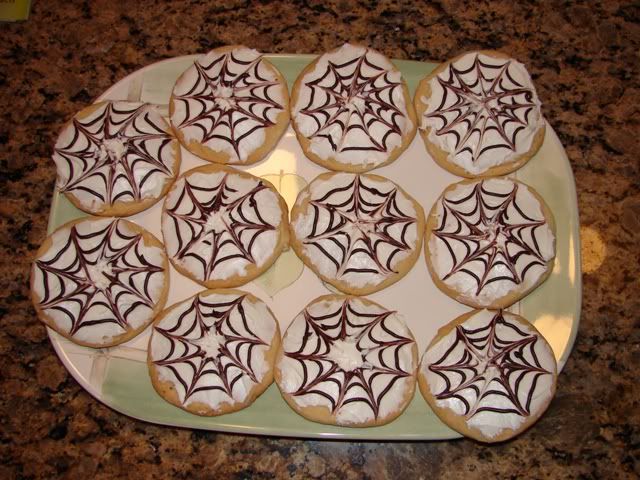 Tomorrow, I'll show you, step by step, how easy these Spider-web cookies are to make!
Sunday started out as usual, church and Faith Formation. Afterwards, I ran to Target and Goodwill for some last minute scarecrow making supplies.
Some friends came over and first we painted pumpkins: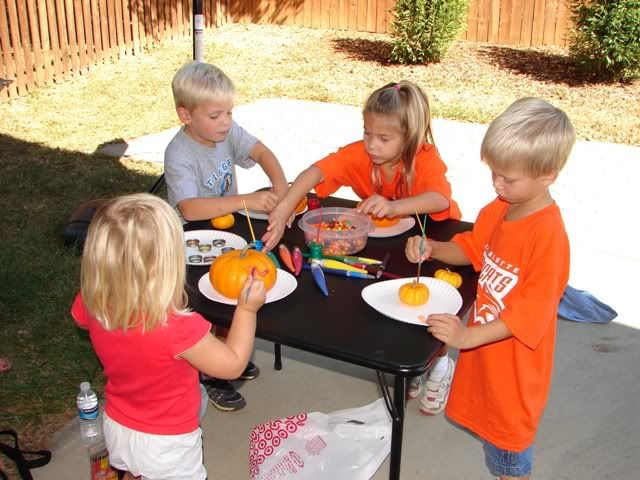 After that, we were ready to make scarecrows!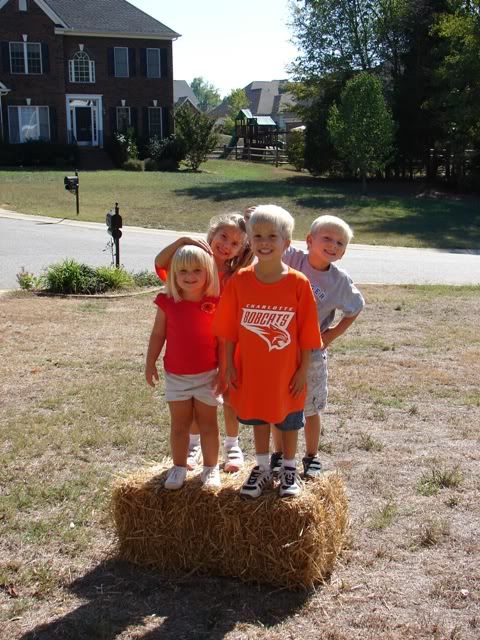 Oh, and that brown under the bale of hay, really is our front yard. That's what a major drought will do to your grass.
I just realized that I didn't take a single picture of the actual scarecrow making or the final product! DOH! Until I can get a shot of our wonderful scarecrow, this one of DQ will have to suffice: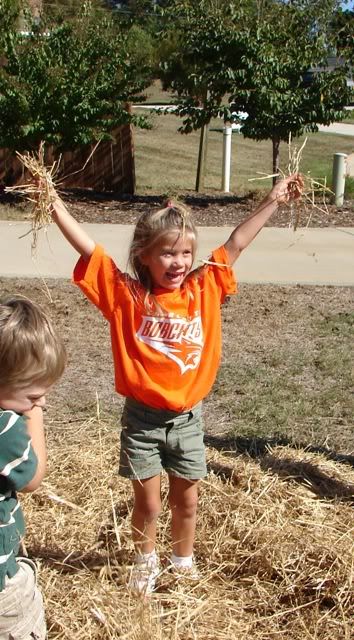 Did I mention that the kids loved playing in the hay in the front yard?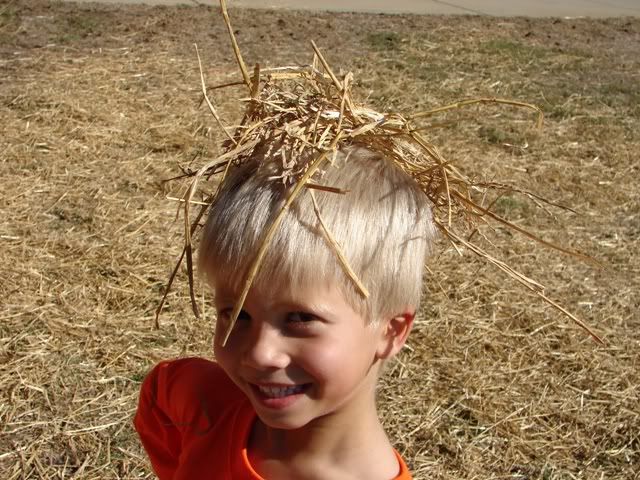 This is what they looked like when we were done. Worn out, but very happy!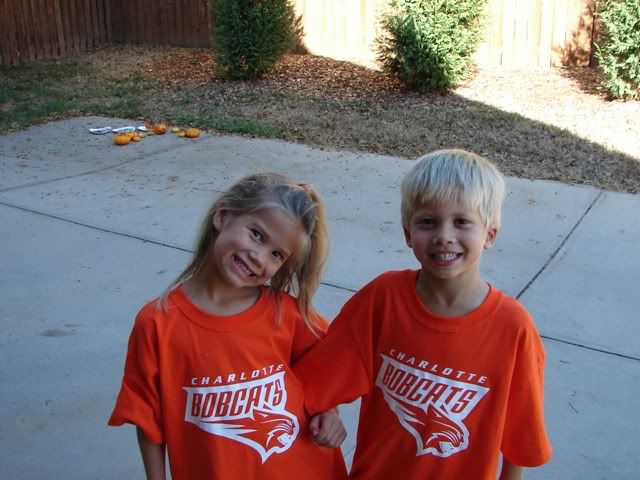 Oh, and they followed up these 3-4 hours outside with another 1-2 in the backyard while I made dinner. You can definitely say they slept good last night!