Well folks, it's been a while. I don't know what has been going on, but I just didn't feel like posting. Now that I am getting in the swing of things again, you know what you have missed out on don't you? The pictures! Yes, you have missed, I know, all of the pictures of my adorable little kids. Ok, I may be biased, but a mother is allowed, is she not?
Anyway, here is PM on the first day of kindergarten. Ah, he is not a baby anymore!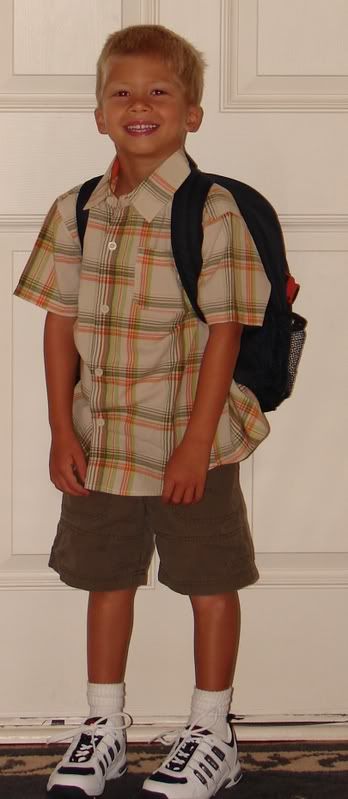 Then, since he can never just be happy, here he was when I was leaving his classroom: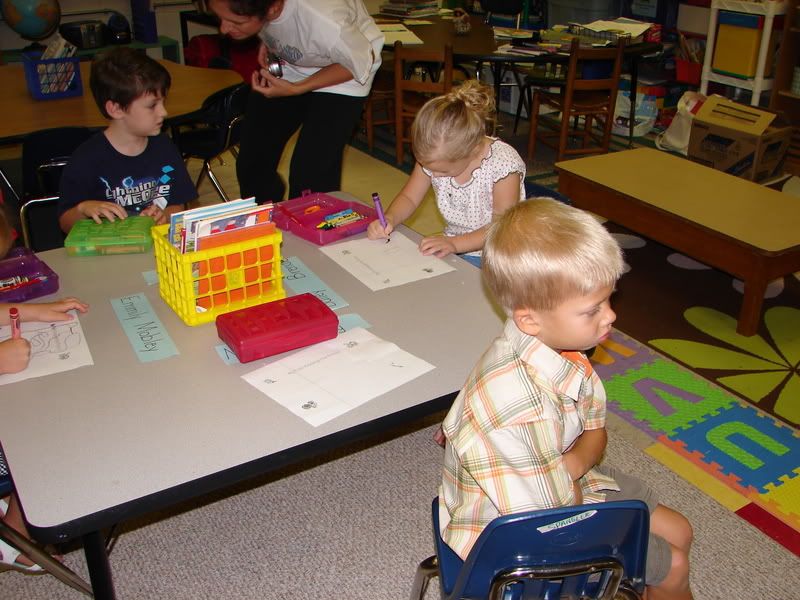 But, when I came back to pick him up at 11:30, here he was with his teacher!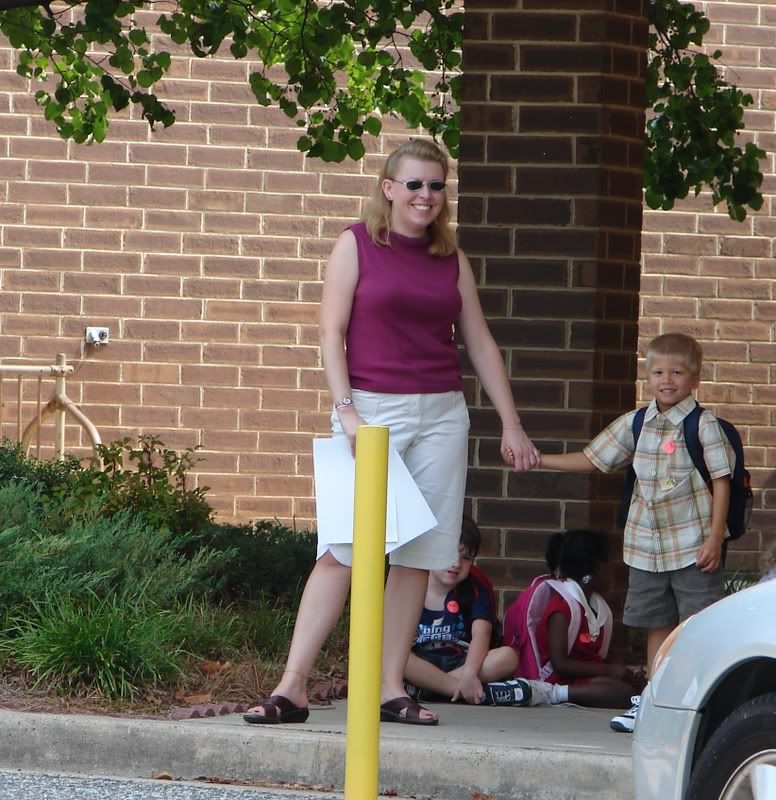 Looks like he had a ok time, don't you think?
Just because I know you have missed her too, here is one of DQ: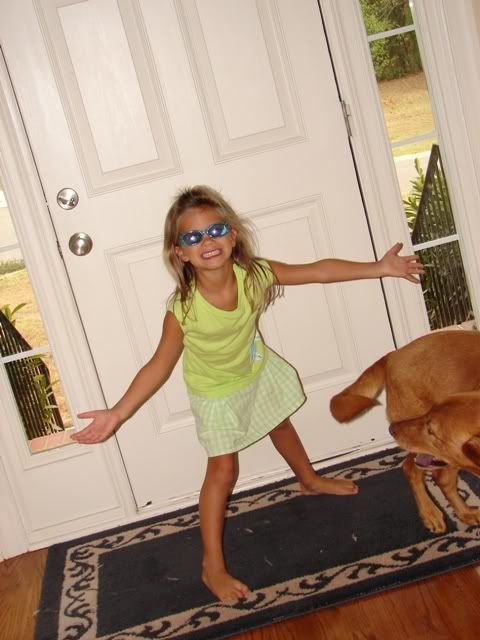 And the two of them together!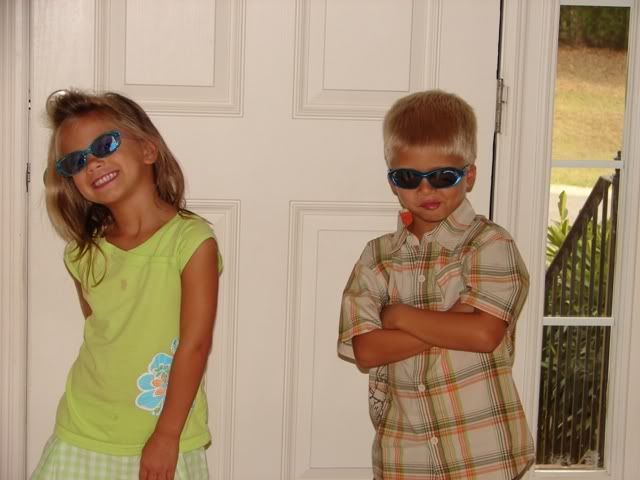 But, that's all for tonight, as our computer is in the same room as the cat's litter box and she just smelled it up something fierce! So, I am out of here!!!