Well, I finally got some pictures of PM, aka "Goggle Boy". He is so funny! From the time we get to the pool to the time we leave, those goggles are on. Whenever there is a break, I always try to get him to at least raise them up on his head, but he typically refuses. When he wears them, sometimes one or both eyes get slanted and pulled and he looks so darn silly, but he still keeps them on. Here is a picture of "Goggle Boy" and one of his his friends, who is actually DQ's age, a year younger: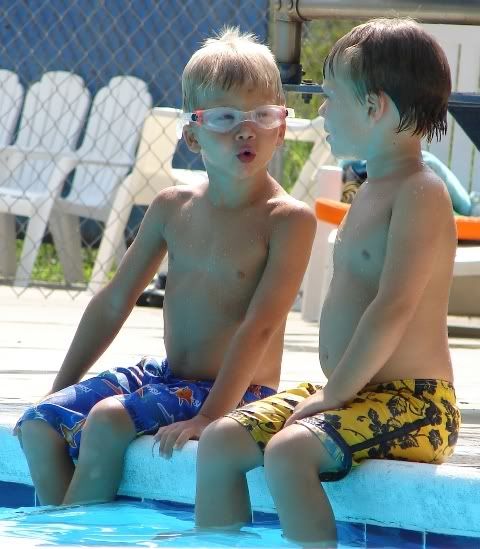 Here he is jumping off the diving board, doesn't he look like he is having so much fun?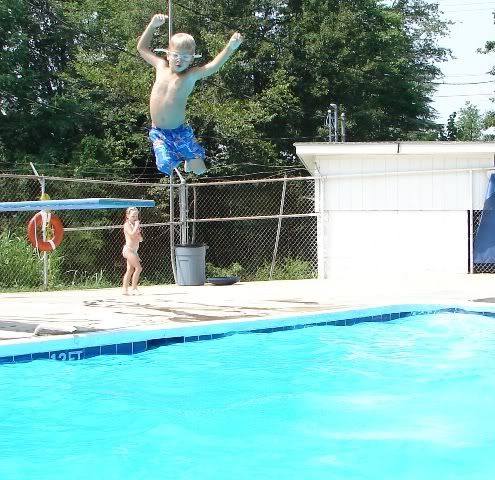 Here is one of my favorite shots. He was jumping off the side of the deep end. Ahh... the joys of being young!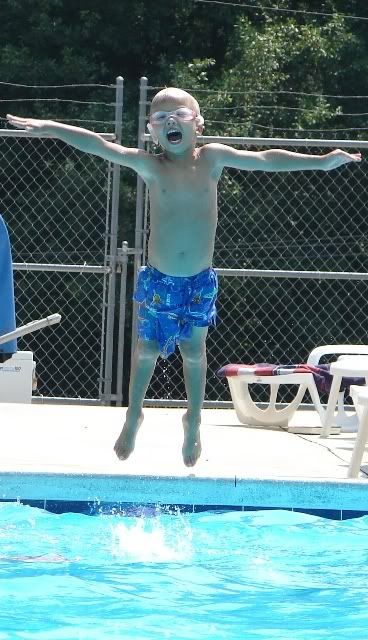 I'll leave you with that. Tomorrow, a few cute pictures of DQ too!