This is kind of like sloppy joes, but with a little added extra. PM like it, DQ picked out the beans and onions the first night. The second night, she had ravioli. ;-)
BBQ Beef and Bean Sandwiches
Ingredients:
Chuck Roast (about 3 - 4 lbs)
1 onion sliced (I used a vidalia)
3 cloves minced garlic
1- 16.5oz can bbq flavor baked beans (I think mine was about 18oz)
2 tablespoons water
1/4 - 1/2 cup bbq sauce
wheat sandwich buns
optional: jalapeno slices
Directions:
Place meat in crock pot. Add onion, garlic and then the beans. Use the 2 tbsp of water to swish around the can and pour into the crock pot (to get everything out of the can). Add the bbq sauce. Cover and cook on low for about 10 hours or so. If you started with a frozen chuck roast, this may take a little longer. Using two forks, shred the beef and mix it all up so that it looks like this: (taken with cell phone, so not the best pic)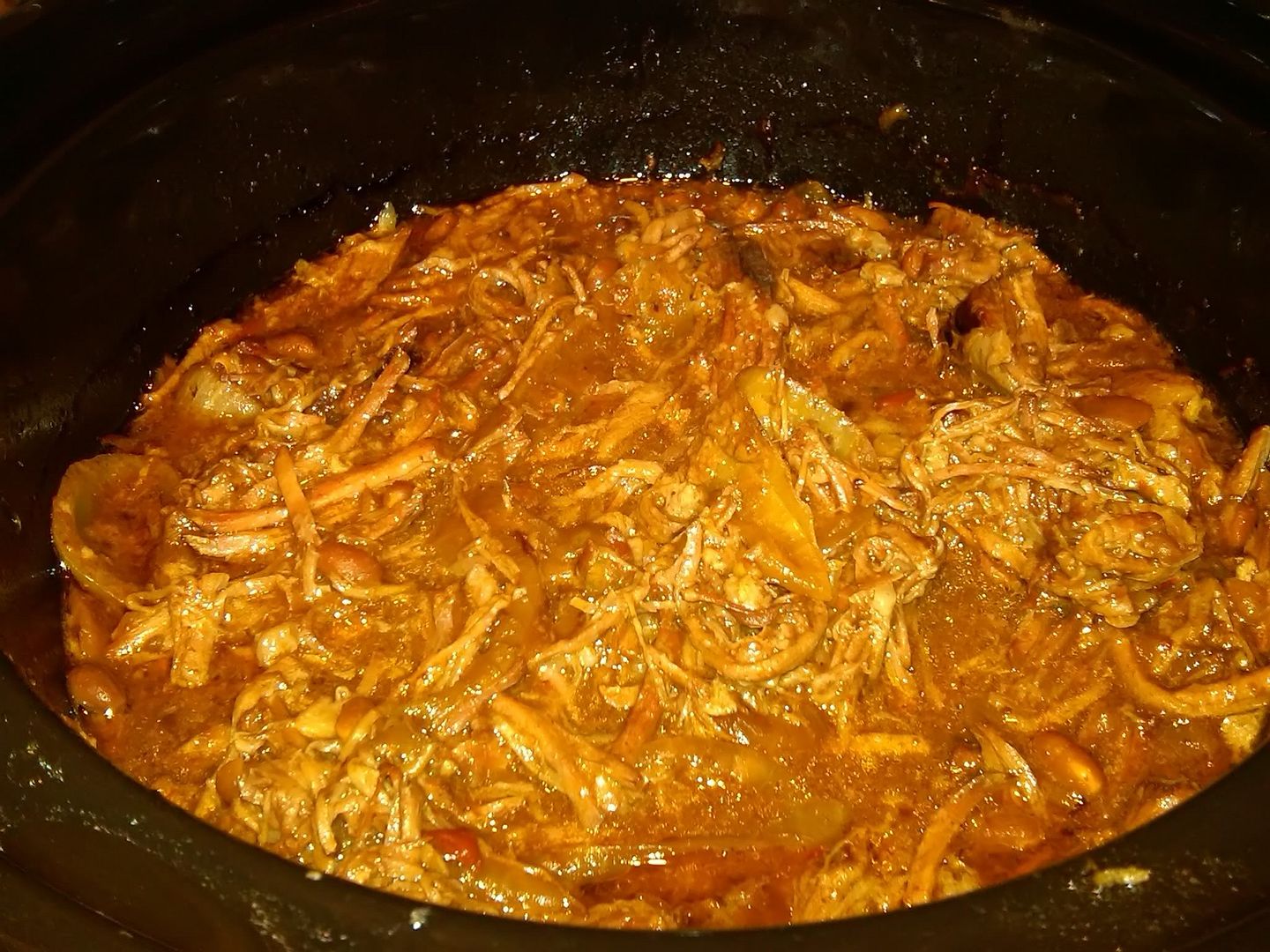 Serve on wheat hamburger buns. I put jalapeno's on mine. Next time, I may add pepperjack cheese too!