Besides the
Best Chocolate Sheet Cake
from Pioneer Woman, there is one other dessert the kids ask for by name. That is, the
Molten Chocolate Cakes
. On Friday night, we were going to a friends house for dinner and they requested the Chocolate sheet cake, so I obliged and made it. They kept the cake, my kids were mortified! So, last night, the kids wanted me to make it again. But, it's just so big that I suggested the Molten Chocolate Cakes instead. The nice thing is about these is that there are not any leftovers. It makes four and that's it! While the original recipe (linked above) suggests making your own whipped cream to serve with the cakes, we prefer vanilla ice cream (personally, I prefer French Vanilla).
DQ kept trying to peek at the cakes as they cooked: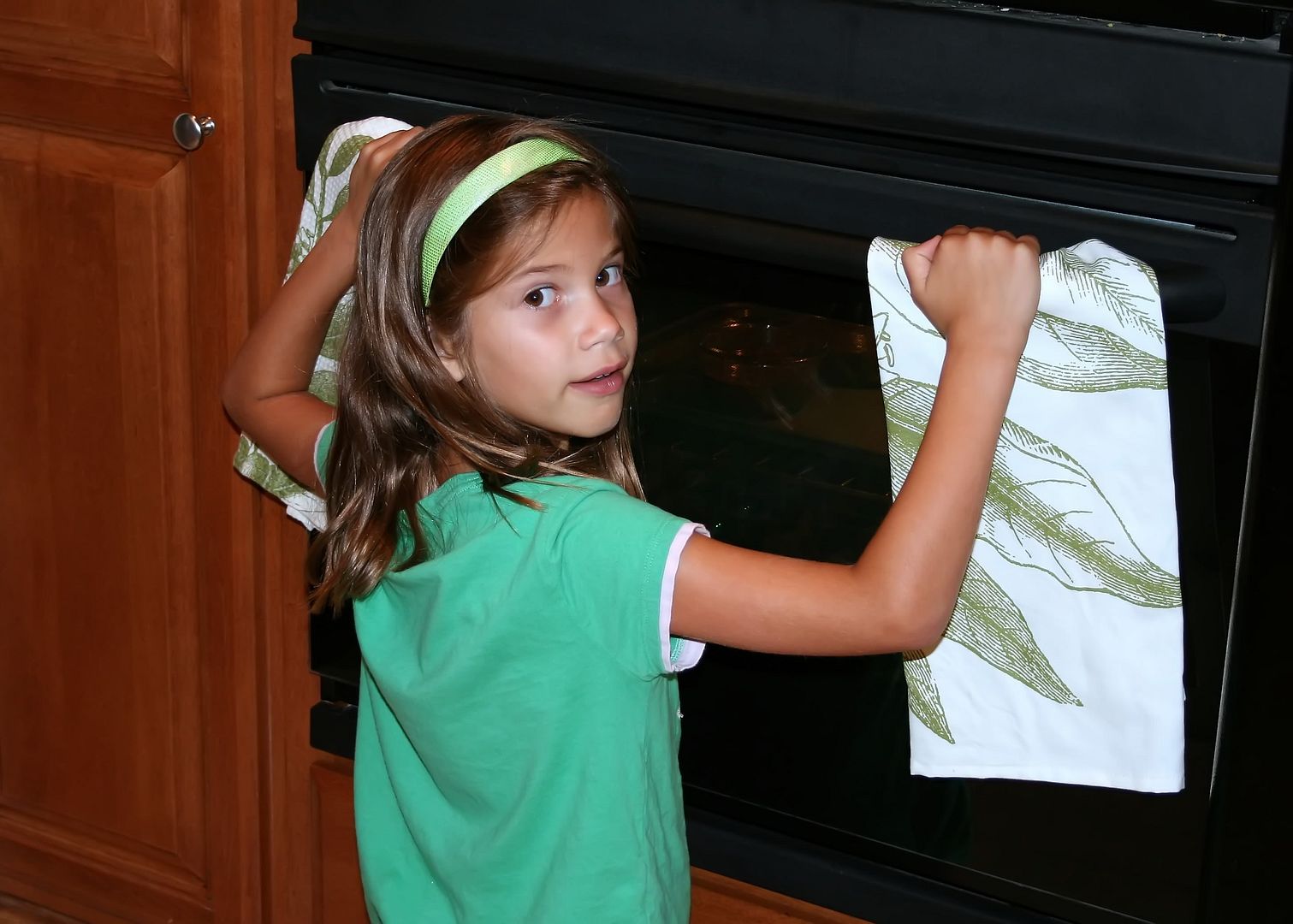 Molten Chocolate Cakes
4 pieces (1 oz each) Semi-Sweet Baking Chocolate
1/2 cup Butter
1 cup Powdered Sugar
2 whole Eggs
2 whole Egg Yolks
6 Tablespoons Flour
Vanilla Ice Cream
Preheat oven to 425 degrees
Spray 4 custard cups with Pam and place on cookie sheet
Microwave chocolate and butter in a large bowl on high for about 1 minute, or until butter is melted
Remove from microwave and whisk until chocolate is also melted
Stir in powdered sugar until well blended and most of lumps are gone
Whisk in eggs and egg yolks
Stir in flour
Divide between the 4 sprayed cups
Let stand 1 minute
Invert cakes on dishes and serve with vanilla ice cream
Ah... Heaven on a plate: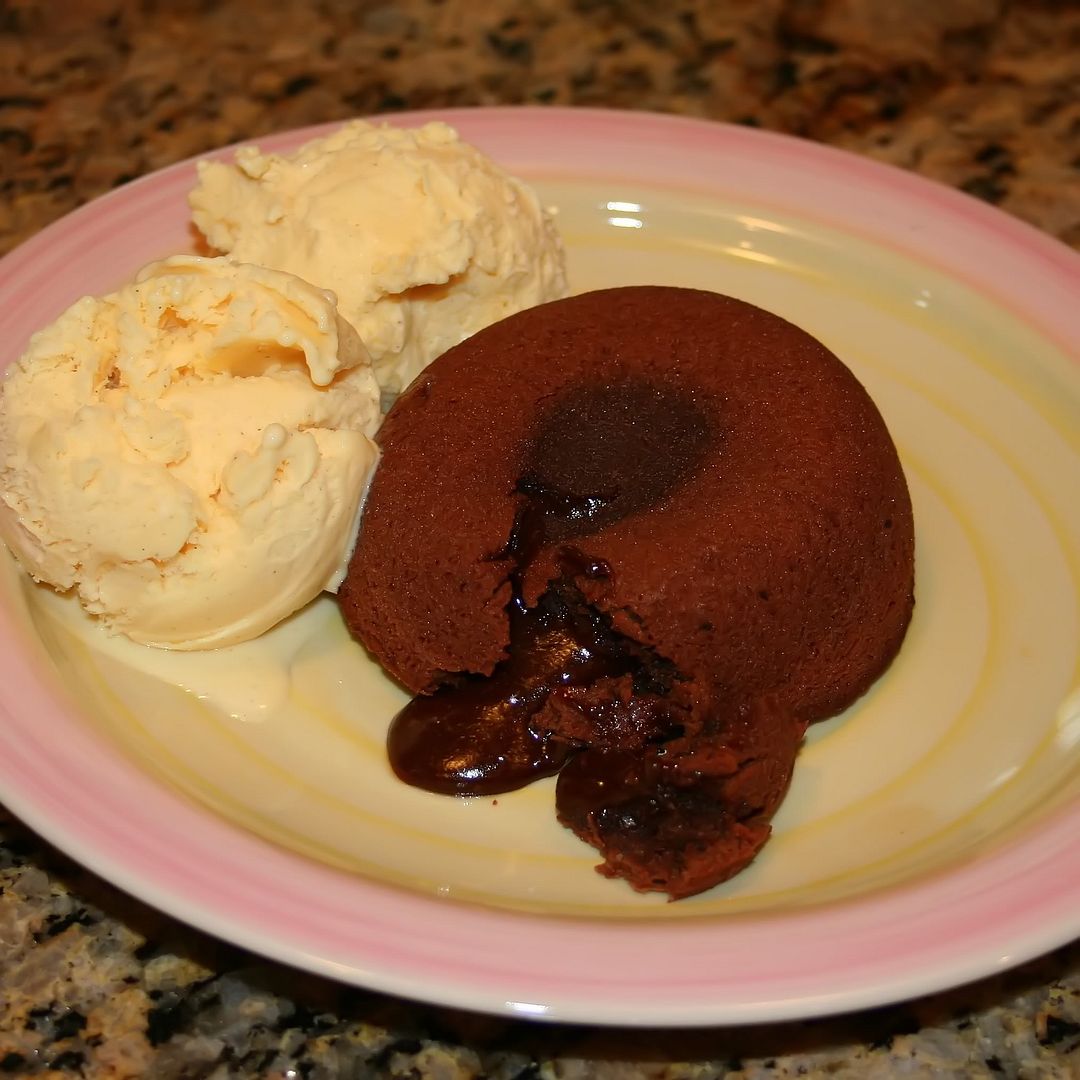 So, there you have it. Nice and easy. The hardest part is the inverting onto plates. I put a plate on top of a custard cup, grab the plate and cup with my oven mits with the rubber on them and invert at one time. It works pretty darn good.