Last weekend the kids got their first taste of tubing. I used to love doing this as a child. The kids swim team had a little get together on the lake where they got to go tubing. Only a few of the kids showed up: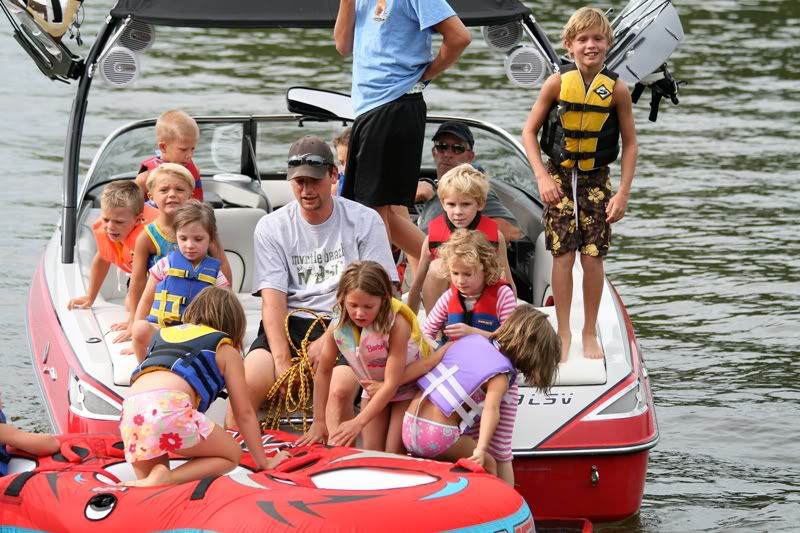 PM was all smiles: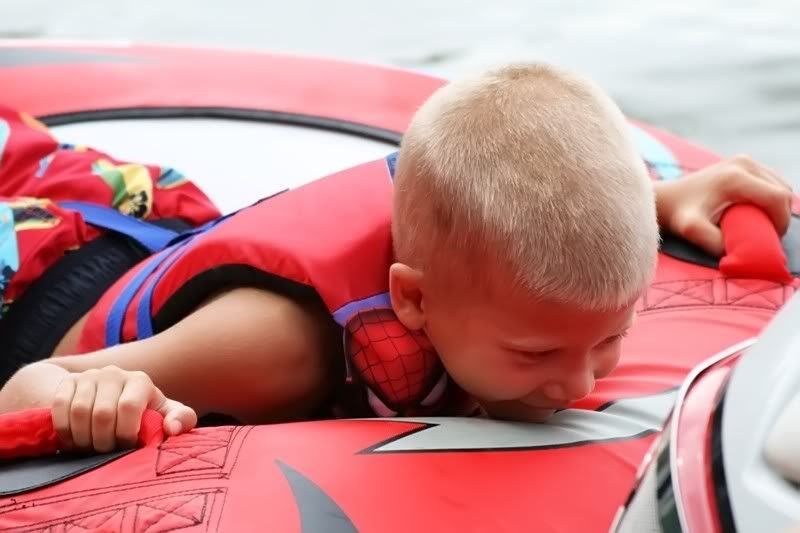 He was ready to go!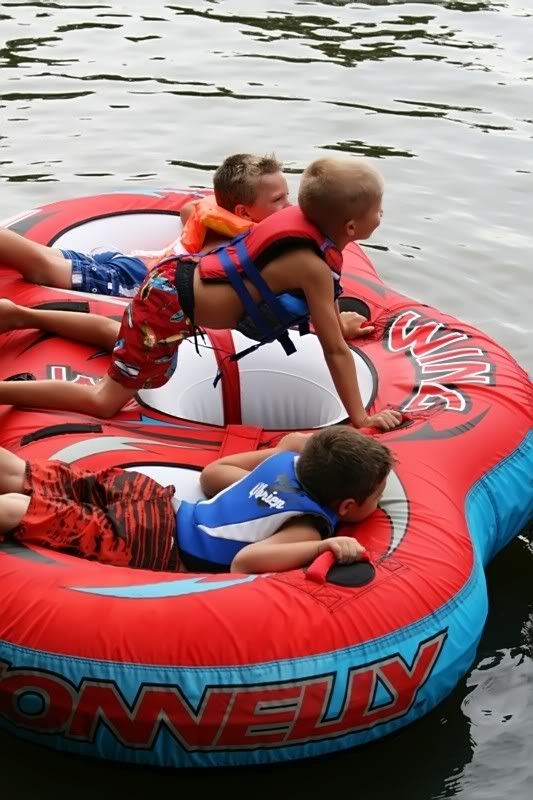 There they go!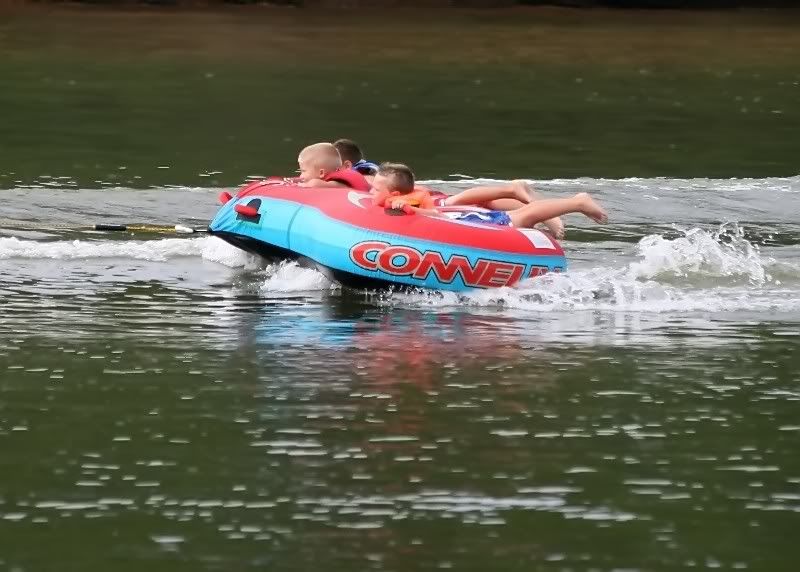 DQ enjoyed it as well: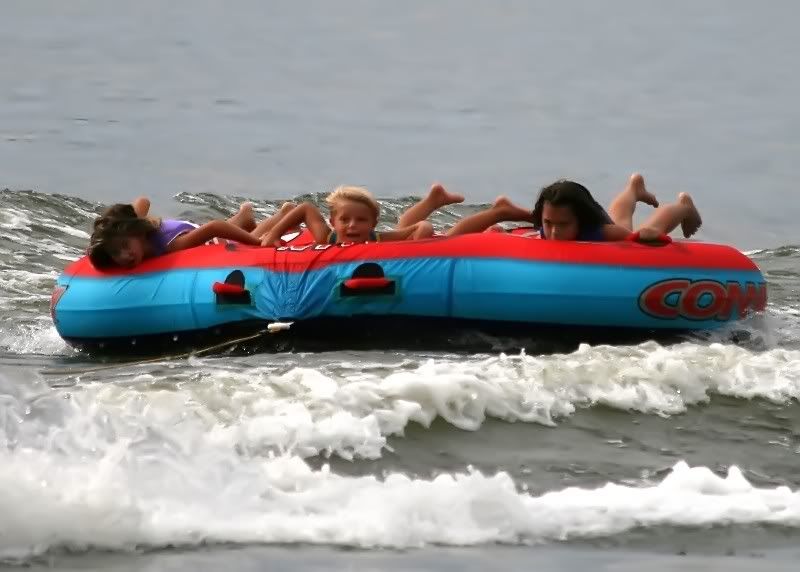 Gotta love those faces: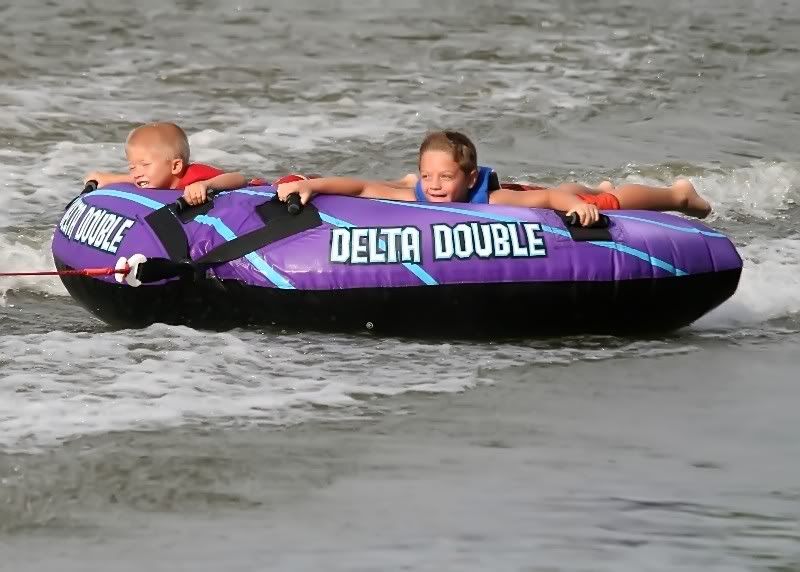 All done, and they had fun!