For the first part of our vacation, we drove from North Carolina to Windsor, Ontario, Canada. The kids were great in the car! This was DQ when she passed out listening to her iPod: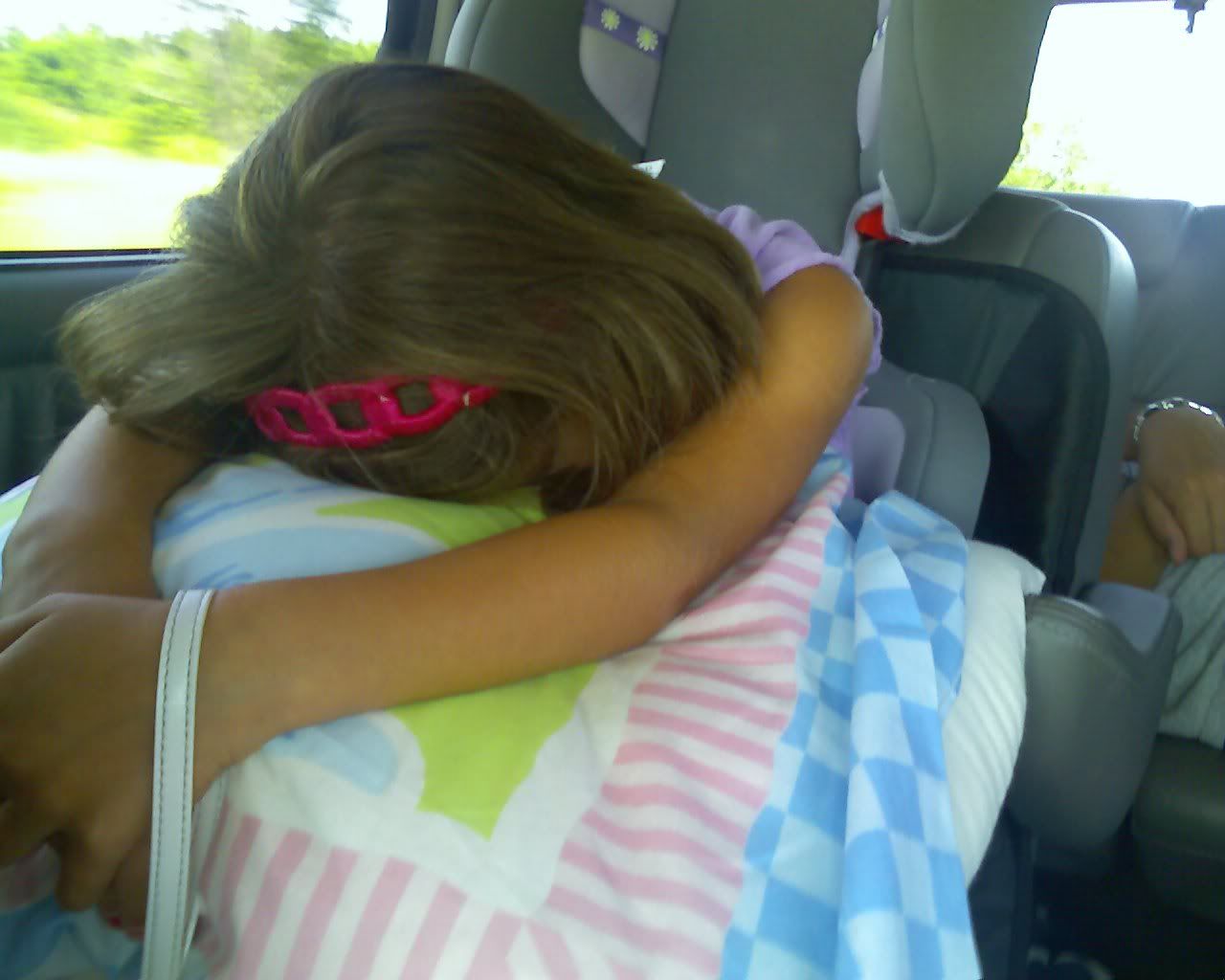 We spent Saturday at my cousin's wedding. The ceremony itself was outside, on the middle of a baseball field. It was hot and humid, but the ceremony was beautiful.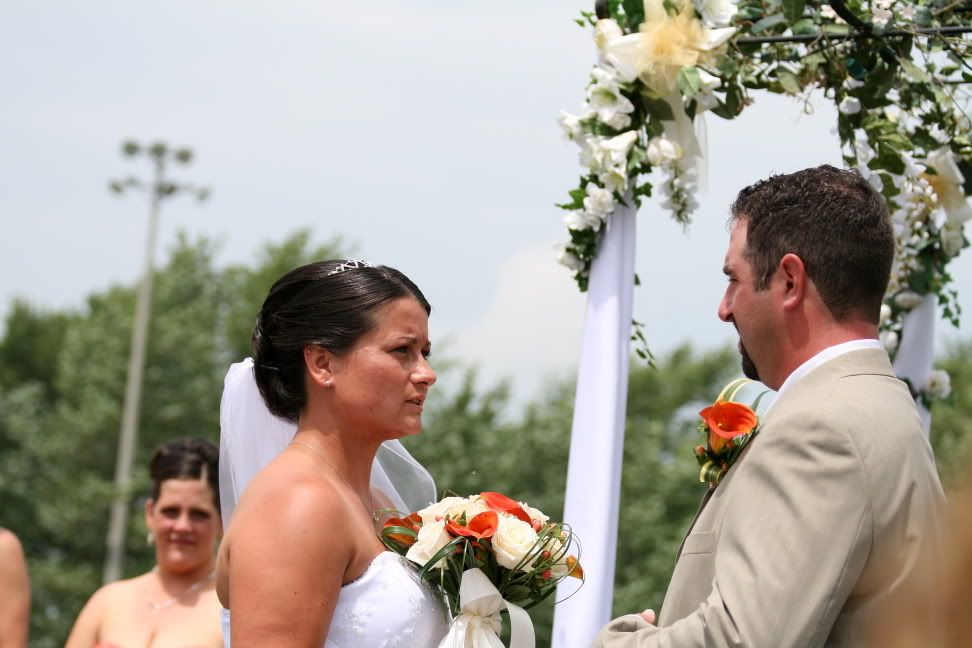 Between the wedding and the reception, we had three hours to kill. So, we headed to my uncle's house. He lives right on Lake Erie, complete with a private beach.
The reception was a typical wedding reception, except instead of clanging glasses to get the bride and groom to kiss, you had to go up and do a shot with them. Wouldn't you know it, my dad was the first one in line.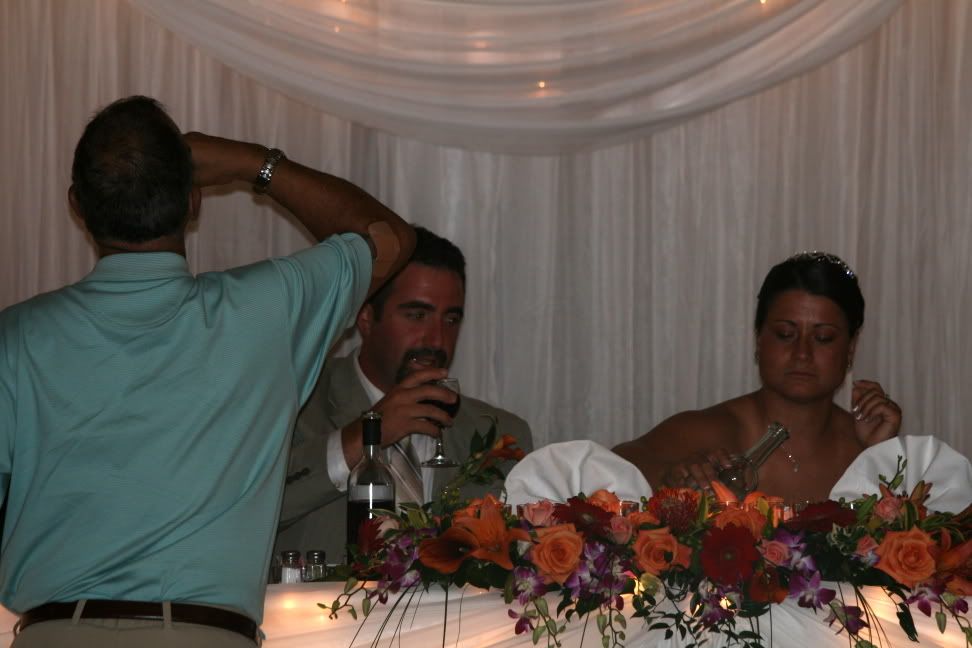 BD and I had our picture taken as well. I think we look pretty good!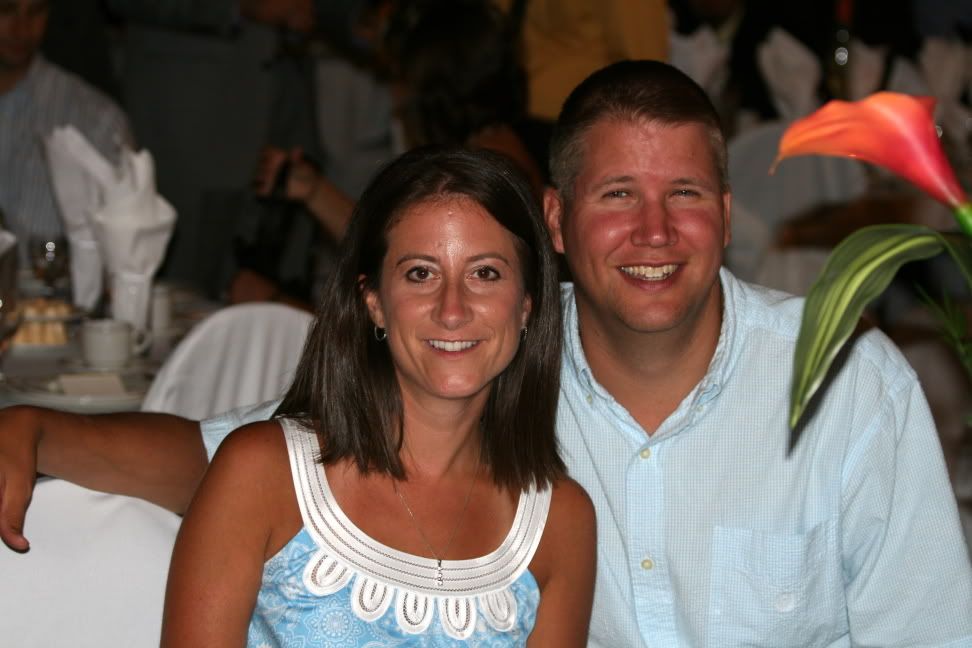 Sunday, before leaving, we went to visit my late grandparents grave. It was the first time I had seen the gravestone that was completed. As is Jewish tradition, we left a rock on the top to say we were there. Here is one of the pictures that is on the stone. It was taken when they were married. I don't recall that year, but they were both born in May of 1925. Don't mind the pink shades, I didn't notice my reflection until after I looked at the pictures.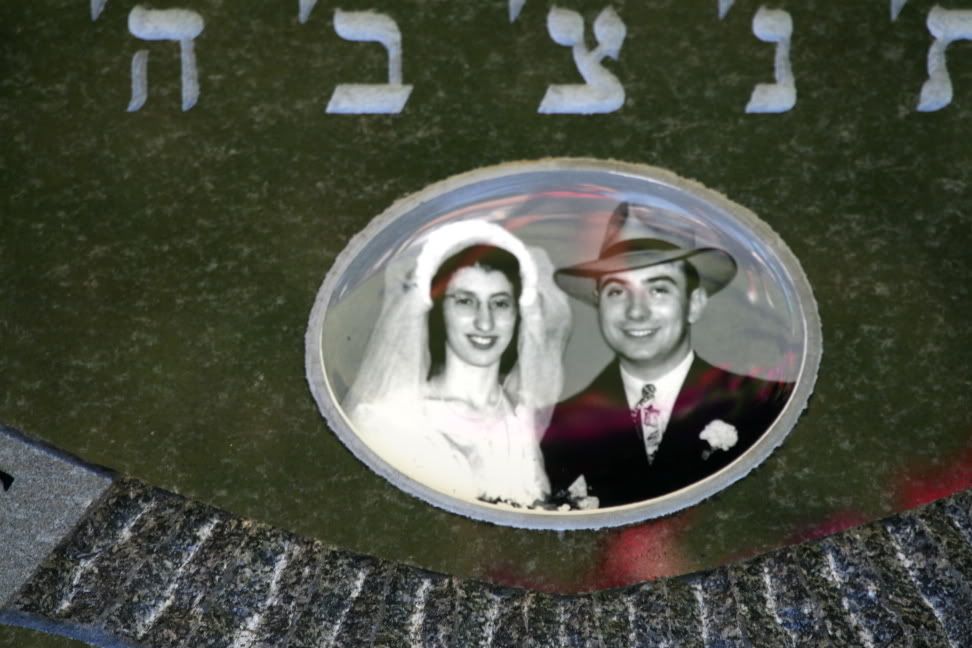 Tomorrow you'll get to hear about the next leg of our trip, BD's relatives in Michigan.